Alex Vernon
Director, Immigration Law Clinic
Assistant Professor of Law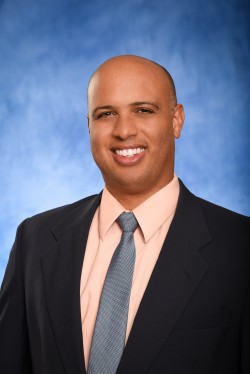 Contact Info:
Campus:
Riverfront Campus
Building:
George J. Asher Law Clinic Center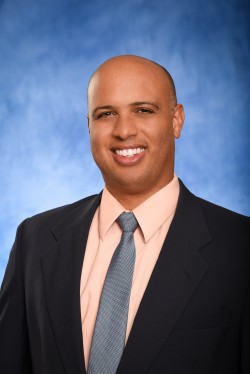 Areas of Expertise:
Immigration Law
Asylum
US Canada Safe Third Country Agreement
Irregular Crossings into Canada
Degrees
J.D. From Ave Maria School of Law '06
B.A. From University of Toronto, St. Michael's College '98
Biography
Alex Vernon has practices exclusively in immigration law. He practiced Piston & Carpenter, P.C. and Siegel, Gross & Tou, P.C. specializing in family immigration, removal proceedings, and asylum/humanitarian relief
Professor Vernon joined Detroit Mercy Law faculty in 2016. He directs the Immigration Law Clinic where students assist people fleeing for their lives, struggling for family unity, and striving to regularize their status in the United States.
Professor Vernon is a volunteer attorney with the Michigan Immigrant Rights Center and Freedom House Detroit. He is a Board Member of Detroit's Southwest Immigrant and Refugee Center and the Organización Internacional de Latinos en el Exterior as well as participating in the Canadian Council of Refugees.He is fluent in French.
In his free time, Professor Vernon coaches hockey at the Clark Park Detroit outdoor rink, and soccer with the Windsor Soccer Club.
 

Courses Taught

Immigration Law Clinic (Law 5060)

Advanced Immigration Law Clinic (Law 5061)

 

Selected Presentations

Discussion Group Moderator on "The US-Canada border in the age of COVID", Canadian Council for Refugees, Fall Consultation, November 27, 2020

"How Does Trump Prevent Asylum Claims in the United States?" video for "Move in Generations" on US asylum restrictions.

https://youtu.be/LrABf2A7pKQ

Presenter, Multilingual Safe Third Country Video Series (for distribution to immigrant communities): July, August 2020 with upcoming revisions.

https://www.amjamboafrica.com/15659/

"Safe Third Country Agreement and the U.S. Canada Border", interview with Amjambo Africa on November 5, 2020 https://www.amjamboafrica.com/video-the-safe-third-party-agreement-and-the-u-s-canada-border/

Panelist on "No Right Way for Asylum Seekers" Ignatian Family Teach-In for Justice, October 26, 2020

Panelist on "VAWA, T, U Visas" Annual Conference, American Immigration Lawyers Association, July 20, 2020

Panelist on "COVID19 and Migrants in the Americas" Ignatian Solidarity Network, April 27, 2020

Panelist on "Border Issues, Rumours and Realities" Canadian Council for Refugees National Fall Consultation, Ottawa, November 29, 2019.

"Take Back the Night and Day and Night" Domestic Violence Prevention and Awareness Across Cultures, Detroit Mercy School of Law, October 22, 2019.

"Asylum and Refugee Law", Albion College visit to Detroit Mercy Law, 1/09/2019

"Panelist on Borders and Black Asylum Seekers", University of Toronto Caribbean Solidarity Network, March, 29, 2018.

Panelist on Project Ploughshares/Canadian Council of Churches Immigration Engagement, Waterloo, Ontario, April 10, 2018

Panelist with Detroit Mercy ACS and HiLSA Immigration Event/ April 11, 2018, Detroit Mercy Law

Presenter on US Immigration and US Canada Border issues at Interclinical Meeting, Neighborhood Legal Services, Toronto, April 13, 2018

Presenter on US Immigration and US Canada Border issues at Immigration and Refugee Board of Canada, Toronto, April 25, 2018

"Seeking Refugee Status in Canada", African Bureau of Immigration, Social Affairs, 1/13/2018

"Asylum and Refugee Law," Albion College visit to Detroit Mercy Law, 1/10/2018

"Irregular Crossings from the US", Canadian Council for Refugees Fall Convening, 11/02/2017

"Deferred Action on Childhood Arrivals", Detroit Mercy School of Dentistry, 9/25/2017

"Advising Students During Uncertain Times.", Mid-West Association of Pre-Law Advisors (MAPLA) Conference Wayne State University, 9/22/2017

Canadian Association of Refugee Lawyers - Windsor Chapter, Panel Discussion "American vs. Canadian Immigration Law", University of Windsor, 2/6/2017

Canadian Association of Refugee Lawyers - Windsor Chapter, Panel Discussion "American vs. Canadian Immigration Law", University of Windsor, 2/6/2017

Oakland County Bar Association, Pro-Bono Mentor Match Training, Visas for Crime Victims, 1/27/2017

Detroit Mercy Faculty of Law, "Know Your Rights Panel", University of Detroit Mercy main campus, 1/19/2017

"Sanctuary Teach in", Panel Discussion, Department of History, University of Michigan, 1/11/2017

"Immigration Law as Vocation" Ave Maria Fall Fest, Ann Arbor, MI, 11/19/2016 Detroit Mercy Law, Dean's Advisory Board Presentation by new faculty, 10/22/2016

"Asylum and Refugee Law, with Acid Survivor Nurjahan Khatun", Detroit Mercy Law, 1/6/2016 Albion College, Albion, MI, 10/13/2016

University of Detroit Mercy, Mission Micro-grant presentation, 09/22/2016

National Slavery and Human Trafficking Awareness Month Seminar presentation: Working with Victims of Crime, Presentation to Law Enforcement Agencies, Homeland Security Investigations, Detroit, MI 1/28/2016

"DHS Deferred Action Programs", Presentation to Mexican Consulate-Detroit's "Labor Week" program, 9/3/2015