Alex Vernon
Assistant Professor of Law
Director of the Immigration Law Clinic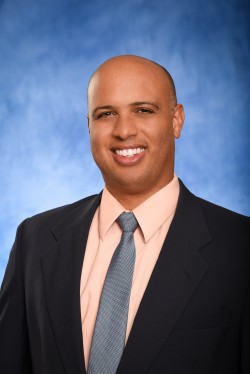 Contact Info:
Campus:
Riverfront Campus
Building:
George J. Asher Law Clinic Center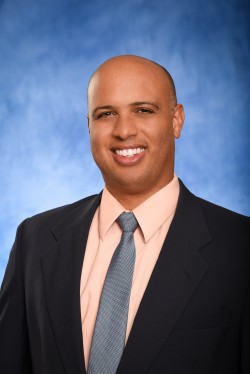 Areas of Expertise:
Immigration Law
Asylum
Relief for Victims of Human Trafficking and other Serious Crimes
Biography
Professor Alexander Vernon directs the Immigration Law Clinic at the University of Detroit Mercy, where students assist people fleeing for their lives, struggling for family unity, and striving to regularize their status in the United States. UDM clinical students gain valuable legal training working with clients participating in immigration hearings, and administrative interviews, and interacting with practicing attorneys for guidance and collaboration on cases. Professor Vernon's students pursue a wide range of relief including asylum, humanitarian parole, cancellation of removal, prosecutorial discretion, and relief for crime victims and unaccompanied minors.
Professor Vernon has practiced exclusively in immigration law, with prior experience with several firms in the Detroit area, as well as four years of clinical teaching at the Ave Maria School of Law, before returning to Detroit to direct Detroit Mercy Law's clinic.
Presentations:
Canadian Association of Refugee Lawyers - Windsor Chapter, Panel Discussion "American vs. Canadian Immigration Law", University of Windsor, 2/6/2017
Oakland County Bar Association, Pro-Bono Mentor Match Training, "Visas for Crime Victims", 1/27/2017
Detroit Mercy Faculty of Law, "Know Your Rights Panel", University of Detroit Mercy main campus, 1/19/2017
"Sanctuary Teach in", Panel Discussion, Department of History, University of Michigan, 1/11/2017
"Immigration Law as Vocation", Ave Maria Fall Fest, Ann Arbor, MI, 11/19/2016
Detroit Mercy Law, Dean's Advisory Board Presentation by new faculty, 10/22/2016
"Asylum and Refugee Law, with Acid Survivor Nurjahan Khatun", Detroit Mercy Law, 1/6/2016 Albion College, Albion, MI, 10/13/2016
University of Detroit Mercy, Mission Micro-grant presentation, 09/22/2016
National Slavery and Human Trafficking Awareness Month Seminar presentation: "Working with Victims of Crime", Presentation to Law Enforcement Agencies, Homeland Security Investigations, Detroit, MI 1/28/2016
"DHS Deferred Action Programs", Presentation to Mexican Consulate-Detroit's "Labor Week" program, 9/3/2015
Courses Taught:
Immigration Law Clinic (Law 5060)
Advanced Immigration Law Clinic (Law 5061)
Professional Organizations:
American Immigration Lawyers Association - Michigan, Florida, Canada Chapters.
Canadian Association of Refugee Lawyers
Canadian Council of Refugees
National Bar Association