Troy Harris
Associate Professor of Law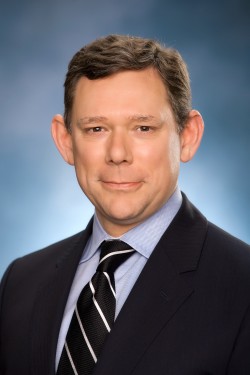 Contact Info:
Campus:
Riverfront Campus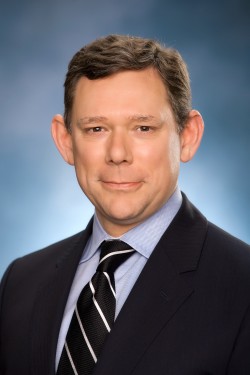 Areas of Expertise:
Alternative Dispute Resolution
Construction Law
Contracts
International Commercial Arbitration
Sales
Degrees
Ph.D. University of Chicago '99
J.D. University of Michigan '88
M.A. University of Kansas '85
B.A. University of Kansas '84
Biography
Troy Harris is an expert in international arbitration and construction law. Professor Harris practiced with the Atlanta office of King & Spalding for over ten years. He previously taught at Cornell Law School, Emory Law School, and the College of Management of the Georgia Institute of Technology. 
Professor Harris joined the Detroit Mercy Law faculty in 2010. He served as Interm Dean of the law school during the 2013-2014 academic year. Professor Harris is a Fellow of the Chartered Institute of Arbitrators and serves on the International, Commercial, and Construction Panels of Arbitrators of the American Arbitration Association, on the Approved Faculty List for the Chartered Institute, and on the roster of the United States Department of State's Fulbright Specialist Program, in the area of international arbitration.  He is listed in Who's Who Legal: Arbitration 2015 - present, Who's Who Legal: Construction 2015 - present, and Best Lawyers in America (Construction), 2013-present.
 

Courses Taught

Contracts (1110)

Construction Law (2450)

Sales (2490)

Law Firm Program: International Commercial Arbitration (7180)

 

Selected Publications

International Construction Arbitration Handbook (Thomson West, 2022 ed.)

"Weak" Legal Pluralism and the Eighteenth Century English Ecclesiastical Courts, Journal of Legal History (forthcoming 2023)

Arbitration in Early Modern England (work in progress).


Contracts for the Cross-Border Lawyer: Canada and the United States (originally published in 2019 and updated annually, Blurb).

"Secularizing a Religious Legal System: Ecclesiastical Jurisdiction in Early Eighteenth Century England," 8(1) British J. of Am. Leg. Stud. 1 (2019).

"ICC Issues New Guidelines for Arbitration of International Construction Disputes," JAMS Global Construction Solutions (Spring 2019) 3; co-authored with John W. Hinchey.

"Know Before You Go: What US Lawyers Should Know About Ontario's New Construction Act," 39(1) The Construction Lawyer 36 (2019).

"ADR in Construction—United States of America" (with Donald G. Gavin), 2 The American Journal of Construction Arbitration & ADR 151 (2018). 

"Second Circuit Sets Forth Criteria for 'Reasoned Award' in International Construction Arbitration Case," 11(4) Construction Law International 6 (2016).

"Construction Disputes Under US Law: A Primer for Non-US Lawyers," 11(1) Construction Law International 26 (2016).

 

Selected Presentations

Moderator, "Understanding Trade Relationships Among the U.S., Mexico, and Canada Under a Proposed New Agreement," State Bar ofMichigan International Law Section Annual Meeting, 2019.

Panelist, "Enforcing Your Contracts in the Global Economy: International Arbitration and the Cross-Border Deal," United States Council for International Business/International Chamber of Commerce Court of Arbitration/State Bar of Michigan International Law Section/Miller Canfield breakfast program, 2018.

Moderator, "Building Bridge(s): From Infrastructure to Economic Development," State Bar of Michigan International Law Section Annual Meeting, 2018.

Panelist, "The Duty of Good Faith in Contract Law and the Dialogue Between Various Legal Traditions," University of Windsor Faculty of Law, Windsor, Ontario, 2016.

Co-Chair (with Virginie Colaiuta), "Investment Treaty Protections for Construction Projects," International Bar Association Annual Conference, Washington, DC, 2016.