University Bio - Jacqueline P. Hand
Jacqueline P.  Hand
Professor of Law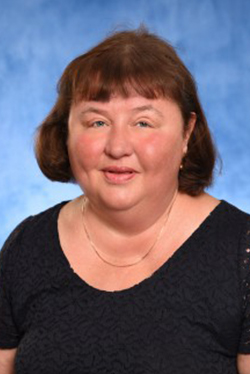 Contact Info:
Campus:
Riverfront Campus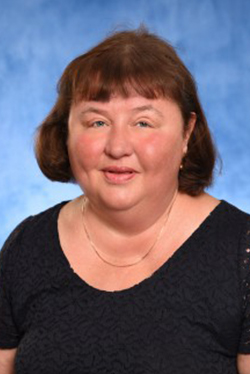 Areas of Expertise:
Environmental Law
Real Property
International Law
Land Use
American Indian Law
Urban Agriculture Law
Degrees
J.D. Wayne State University '78
M.S.J. Northwestern University '69
B.A. St. Mary's College (Notre Dame) '68
Biography
Professor Hand's current scholarship has focused on connecting her teaching and research interests in environmental, international and American Indian law. Some of her recent publications and presentations include "Protecting the World's Largest Body of Fresh Water: The Often Overlooked Role of the Indian Tribes' Co-Management of the Great Lakes" (forthcoming) and "Climate Change and the Indian Tribes", presented at the 5th Annual Academy of the IUCN in Paraty, Brazil. She also co-authored a book on property law entitled Neighboring Property Owners and contributed the Michigan chapter to the recently published treatise on Water Law and Water Rights.
Throughout her career, Professor Hand has served as a visiting professor at various institutions, including the University of New Mexico, Santa Clara University and Lewis and Clark School of Law, and was the recipient of an Indo-American Fellowship for study in India through the Fulbright Association. In 1996, she founded the American Indian Law Center at Detroit Mercy Law and continues to serve as the Center's director. She is also active in numerous organizations in her field, including the Academy of the IUCN (World Conservation Union) and the Environmental and Indian Law sections of the State Bar of Michigan. She previously served as chair of the Environmental, Property and Agricultural Law sections of the American Association of Law Schools (AALS). In addition, she serves as the Secretary and Member of the Board of Directors of the Ecology Center Ann Arbor and as Co-Chair of the Southeast Michigan Fulbright Association. 
 

Courses Taught

Property (1120)

Environmental Law (3160)

International Environmental Law (3300)

Selected Topics in Environmental Law Seminar (4150)

 

Selected Publications

Hand, J. P. and Gregory, Amanda, " THE DETROIT FRONTIER: Urban Agriculture Policy in a Legal Vacuum," 92 Chi-Kent L. Rev (forthcoming 2017).

Hand, J. P. "Indigenous Private Legal Actions Against Climate Change in the Arctic, Current Developments in Arctic Law, Vol. 3., (2015)

Hand, J.P., History Explains the Need for VAWA's New Protections for American Indian Women, 18 Domestic Violence Report" 85 (2013)

 

Selected Presentations

"The Duty to Consult Indigenous People: A Comparison of United States and Canadian Implementation," Workshop on "La Consulta Previa, Libre E Informada: Estado del Arte en Law Americas", Universidad International del Ecuador, October 2016

"The Right to Prior Consultation and Natural Resources," Universidad de Los Andes, November 2016

"Urban Agriculture In a Legal Vacuum," Harvard Just Food Forum on Land Use, Rights and Ecology, (with Amanda Gregory) Cambridge, Massachusetts, March 25-26, 2016

"Attacking Climate Change Through Strategic Public Trust Litigation," Academy of the World Conservation Union (IUCN), June 20-25, 2016

"Unintended Consequences of Intestacy: The Experience of Indian Tribes and Detroiters," Association for Law, Society and Property," Annual Meeting Belfast, UK, May 20-21, 2016

"The Duty to Consult Indigenous Peoples: Creating Sustainable Relationships" Annual Meeting, Association for the Study of Law, Culture and Humanities, Hartford, Connecticut, April 1-2, 2016

"The U.S. Government-to Government Relation with Indian Tribes and the Possible Insights it Provides for Relations with the Sami People " The Arctic Centre, University of Lapland, Ravaniemi, Finland, June 2015

"Regulating Livestock in an Urban Environment," Detroit Food Summit, March 31 –April 2, 2015 (With Kathryn Underwood Detroit City Planning Department and Amanda Gregory of Eastern Market Corporation)

"Blight to Broccoli: Urban Agriculture as a Motor City Economic Engine," with Amanda Gregory and Topfirah Rushdan) Detroit Michigan, Reclaiming Vacant Properties Conference, Detroit, May 19-21, 2015

"Urban Agriculture: A Mechanism for Sustainability in Detroit and Other Struggling Cities," Sustainable Conference of American Legal Educators, Arizona State University, May 7-8, 2015

"The Duty to Consult as a Tool for Better Decisionmaking," Panel on Indigenous Rights, Rocky Mountain Mineral Law Foundation Natural Resource Teachers Conference, May 27 – 29, 2015

"The Duty to Consult Indigenous People in the Face of Climate Change in the Arctic," Arctic Encounters Symposium, Seattle Law School, February 7-8, 2014

"A Tomato Grows in Detroit," Vacant Acres Symposium at the New School in New York City, April 22-24, 2014

"Urban Agriculture and the Importance of Scale," Association for Law, Property and Society, at the University of British Columbia, May 2-4, 2014

Indian Tribes and the Great Lakes Compact, Great Lakes Water Resources Symposium, Indiana University- Indianapolis, March 2013