About University of Detroit Mercy
Our mission: University of Detroit Mercy, a Catholic university in the Jesuit and Mercy traditions, exists to provide excellent student-centered undergraduate and graduate education in an urban context. A Detroit Mercy education seeks to integrate the intellectual, spiritual, ethical and social development of our students. Learn more about our mission.

11:1
Student-to-Faculty Ratio
70+
Clubs and Organizations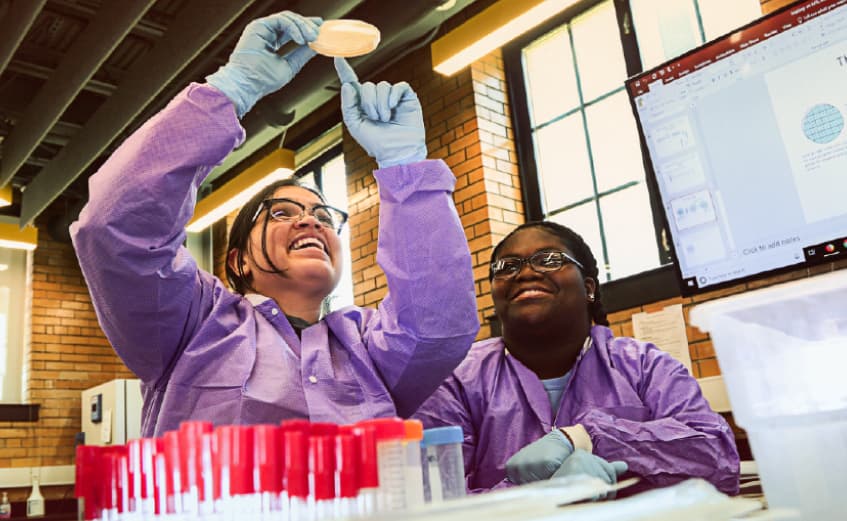 Excellent Academics
The balance between our intimate community and the breadth of opportunity makes Detroit Mercy ideal for those who seek a vibrant college experience at an institution with a long reputation for academic excellence. Our faculty are experts and mentors, driving both the academic and the practical application of knowledge and making time to work with students one-on-one.
Higher Purpose
Few universities offer the range of disciplines and programs offered at Detroit Mercy, while encompassing the development of the whole person: mind, body and spirit. Here, education is richer because it is rooted in the ideals of our founding sponsors, the Society of Jesus and the Religious Sisters of Mercy, ideals that stress using our skills and degrees to make the world a better place for everyone.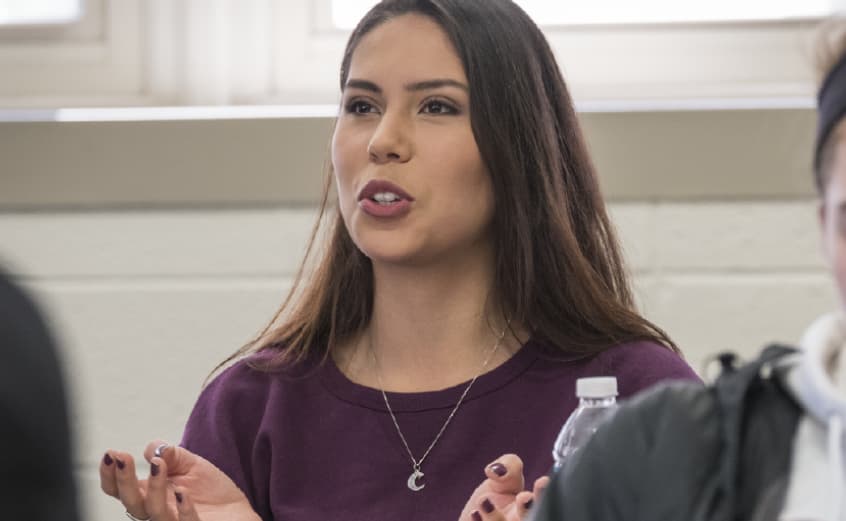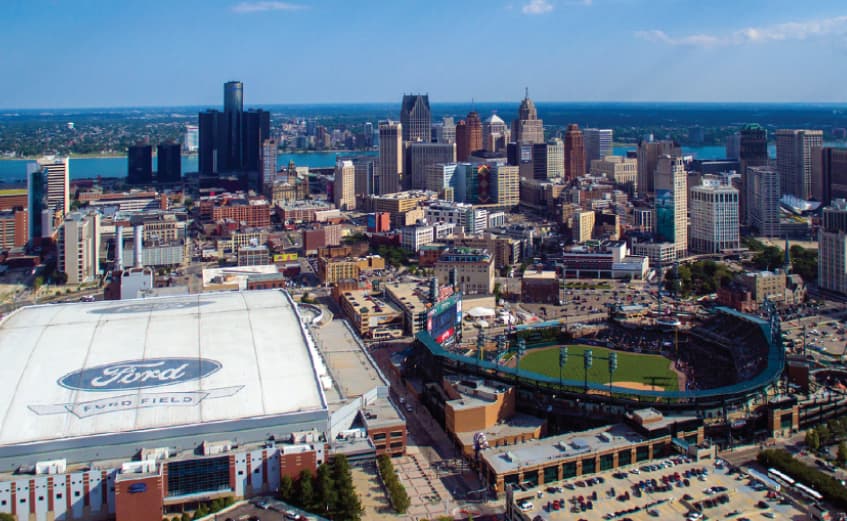 Exciting City
The diversity of our student body mirrors the diversity of the region we serve. It reflects the changing face of the world at large. Detroit offers a complete college experience that includes an ignited social scene, in-depth research, real-life preparation and internship opportunities throughout its vibrant cityscape.
Surprisingly Affordable
More than 98 percent of our students receive some form of financial aid. Last year, we designated more than $50.3 million in institutional funds for student scholarships and grants, assuring your future is more affordable than ever before and the return on your investment is clear.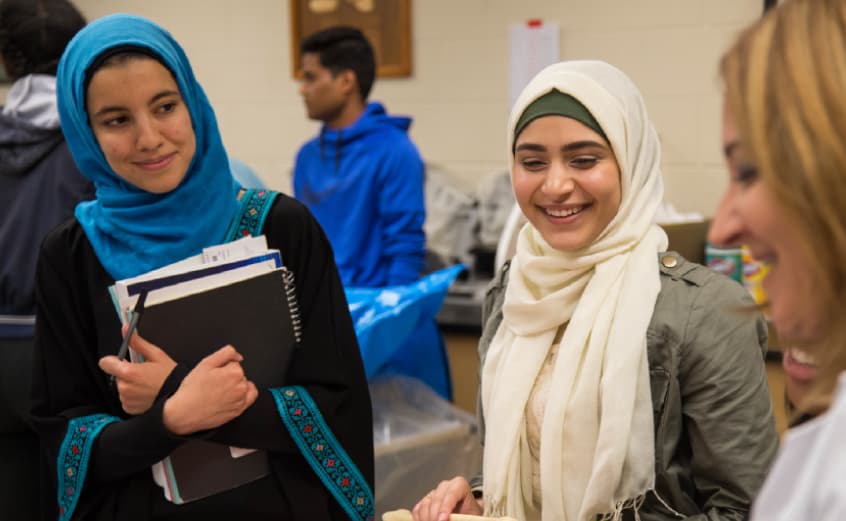 "The professors at Detroit Mercy are easily accessible, which allows me to better understand the classroom material. One time, our professor stayed on campus until midnight to answer our questions and help us prepare for our upcoming exam."
— Harjas Dadiyal, '21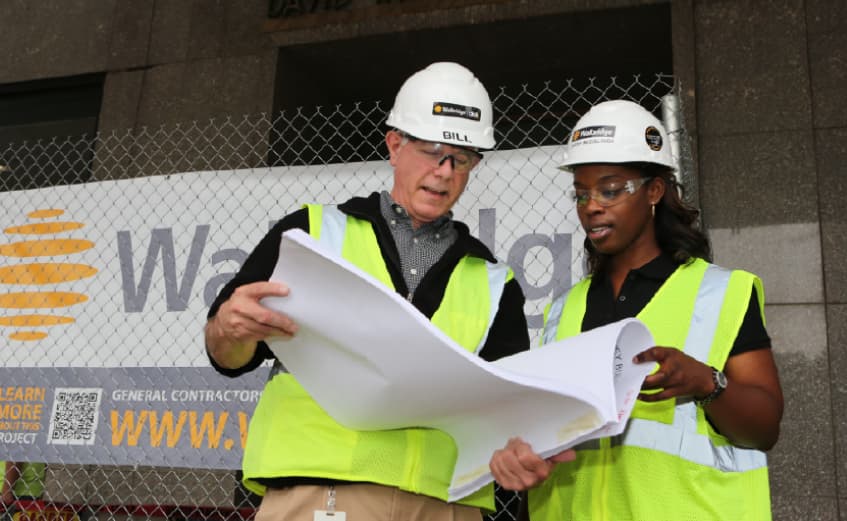 Cooperative Education
Almost all Detroit Mercy co-op students are retained as full-time employees when they graduate. We strive to offer a student experience that fosters your ability to communicate well, think critically and make ethical decisions — all essential skills that employers seek. Co-op assignments help increase the power of your resume and give you an edge in your job search.
Accelerated Programs
We offer more than 30 accelerated programs, giving you the opportunity to earn both a bachelor's and master's degree in less time than traditional programs.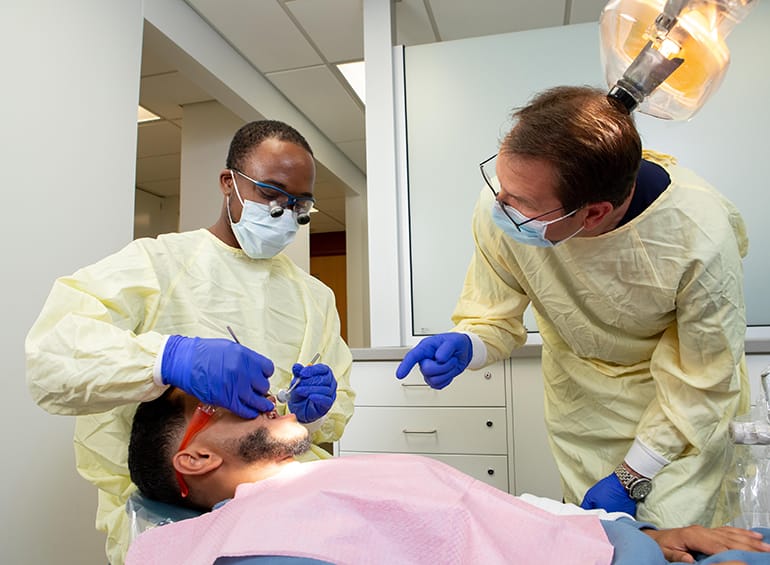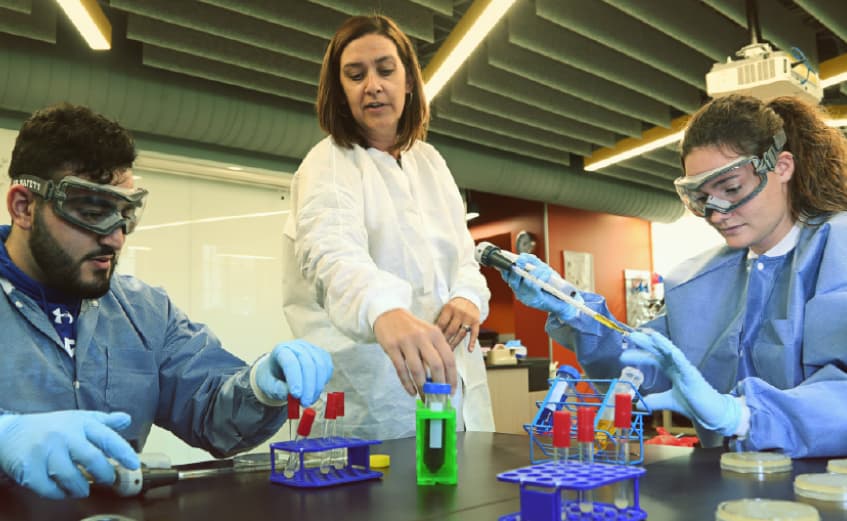 Undergraduate Research
Detroit Mercy is committed to providing you with the necessary tools to take your curiosity to a higher level. From the beginning, we offer a variety of opportunities for you to build your skills and resume experience, work one-on-one with faculty members and author scientific publications — all as an undergraduate student. This experience will give you a competitive advantage for professional school admission or employment.
Campus Resources
We are committed to helping you get the most out of your time as a college student — whether you seek guidance selecting classes, need information on how to be a better student or participate in mock interviews to land the big internship — our dedicated team of coaches, advisors, tutors, mentors and department directors are here to support your academic journey.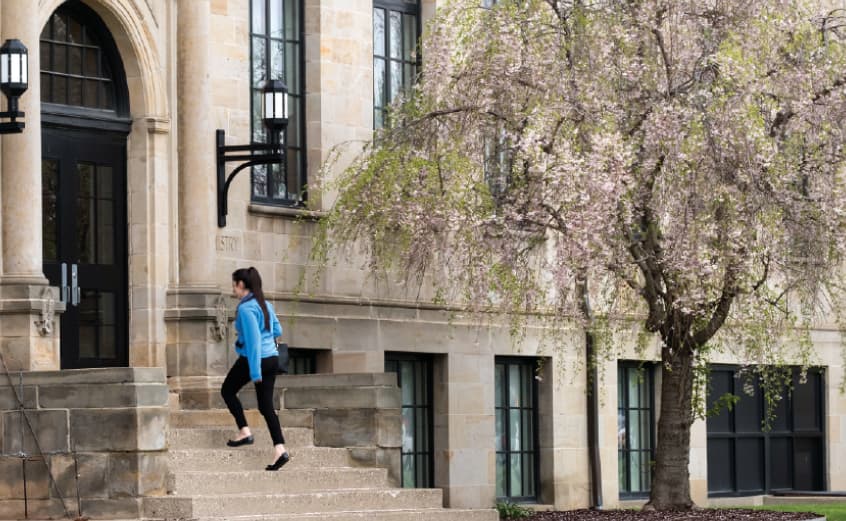 "I don't think I would have shined as bright somewhere else."
— Olivia Rapp, '20
Also In the About section:
Faculty and Staff Bios
Media Guide to Faculty Experts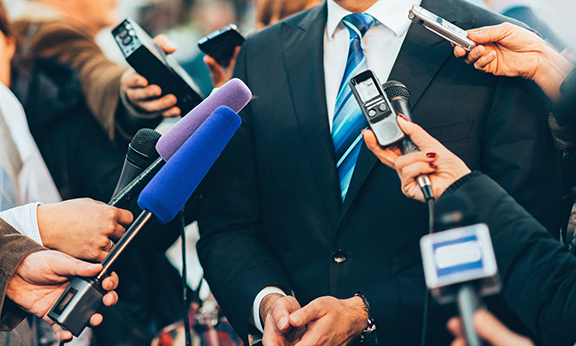 Office of the President
Donald B. Taylor is the 26th President of University of Detroit Mercy.
Office of Mission Integration
The Office of Mission Integration is charged with nourishing employee conversations about the soul of the University.
Giving
By working together we can achieve the next level of excellence. Our vision, like University of Detroit Mercy's future, is boundless. Learn more about Detroit Mercy's campaign.
Institute for Leadership and Service
University of Detroit Mercy's Institute for Leadership and Service provides opportunities for all members of the Detroit Mercy community to engage in social change for the common good. 
Information Technology Services
Information Technology Services (ITS) provides easily accessible, useful information and global communication services to the University community.