Julia Belian
Associate Professor of Law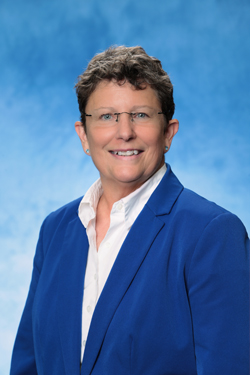 Contact Info:
Campus:
Riverfront Campus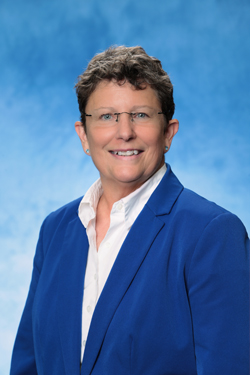 Areas of Expertise:
Property Law
Estates & Trusts
Estate Planning
Scholarship of Teaching and Learning
Degrees
J.D. Emory University '96
M.Div. Yale University '93
B.A. Southwestern University '80
Biography
With a fascination for all things medieval, Professor Belian was fatally drawn to her primary teaching areas, Property Law (1L) and Estates & Trusts (upper-level elective), before she ever considered law school.  After earning a Bachelor of Arts cum laude in Philosophy, Professor Belian enjoyed a 10-year career as a journalist before returning to the academy.  She earned a Master of Divinity degree from Yale University in 1993 and her J.D., with distinction, from Emory University in 1996.  She served as Editor-in-Chief for the Emory International Law Review, received the Clark Boardman Callaghan Award for Outstanding Contribution to the Law School, and was elected to the Order of the Coif.  After more than six years in practice, primarily in the fields of estate planning and exempt organization law, Professor Belian returned to academic life yet again in 2002, this time as a teacher.  She joined the Detroit Mercy Law faculty in 2008 and has since then focused on her primary love, the teaching of obscure and complex rules of law.  Outside of school, Professor Belian enjoys digging in her own dirt at home, where she and her lovely wife raise chickens and \a large garden each year, as well as reading murder mysteries that involve obscure and complex rules of law.
Previously, Professor Belian served as a Visiting Associate Professor of Law at the University of Missouri-Kansas City from 2006-2008, where she was given the Tiera Farrow Faculty Award by the Association of Women Law Students and was also named Most Outstanding Professor by the Graduating Class of 2008.  From 2002 to 2006, Professor Belian was on the faculty at Creighton University School of Law in Omaha, Nebraska.  She is admitted to the bar (inactive) in both Minnesota (Faegre & Benson, LLP) and California (Morrison & Foerster, LLP).
Recent Publications:

If You Give a Mouse a Cookie: Increasing Assessments and Feedback in Law School Classes, 95 U. Det. Mercy L. Rev. __ (Forthcoming 2017) (with Karen McDonald Henning)

Keeping the Poor Out of Town, AALS Teaching Methods 2015 Newsletter (October 2015)
"Code Switching" in Comparative Legal Education, 3 University of Detroit Mercy Law Review Online (Summer 2014)
Presentations:
"A Dual Process Theory of Adverse Possession," upcoming, 2017 Association of Law, Property, and Society Conference, University of Michigan, Ann Arbor, Michigan, May 19, 2017
" 'If You Give A Mouse A Cookie': Increasing Assessments and Individual Feedback in Law School Classes," presented at The Impact of Formative Assessment: Emphasizing Outcome Measures in Legal Education, University of Detroit Mercy Law Review 2017 Symposium, Detroit, Michigan, March 3, 2017 (with Karen McDonald Henning)
" 'If You Give A Mouse A Cookie': How 'Bar Exam-Ready' Students Become 'Practice-Ready' Lawyers," presented at INSTITUTE FOR LAW TEACHING AND LEARNING CONFERENCE ON REAL-WORLD READINESS, Washburn University School of Law, Topeka, Kansas, June 9-11, 2016 (with Karen McDonald Henning)
"Fundamental Rights or Activist Judges? A rhetorical comparison of Obergefell v. Hodges with Brown v. Board of Education," presented at the OXFORD SYMPOSIUM ON HISTORY, HUMAN RIGHTS & LAW, Pembroke College, Oxford University, Oxford, United Kingdom, August 10-12, 2015
"Innovations in Trusts and Estates," panel discussion at SOUTHEASTERN ASSOCIATION OF LAW SCHOOLS ANNUAL CONFERENCE, Amelia Island, Florida, August 1, 2014
"Trusts and Estates Scholarship and Pedagogy," panel discussion at SOUTHEASTERN ASSOCIATION OF LAW SCHOOLS ANNUAL CONFERENCE, Palm Beach, Florida, August 4, 2013
Courses Taught:
Property Law I and II (Law 1120)
Estates & Trusts (Law 2130)
Law Review: Note or Comment (Law 4045)