We care for our community

Titan Equity Nourish Network (TENN) -- formerly Campus Kitchen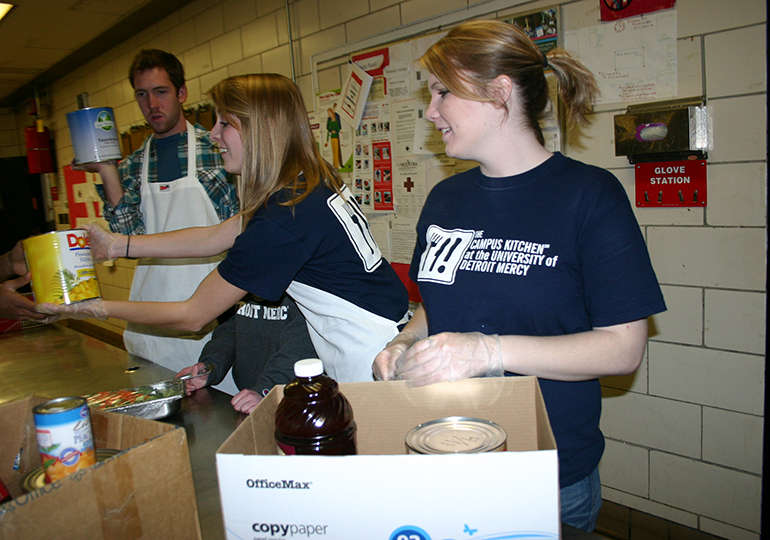 This student anti-hunger program serves the communities around Detroit Mercy's McNichols Campus. The program recovers over 1,000 pounds of food and serves 80 or more meals from donated food each month.
Center for Social Entrepreneurship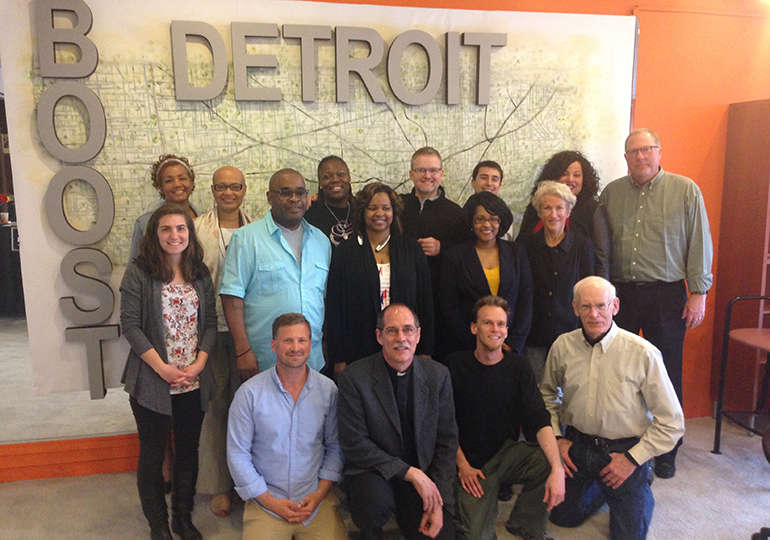 The Center provides business expertise and acumen as well as mentors to assist local entrepreneurs, beginning with the "Boost" workshop that aids entrepreneurs in developing business plans to achieve a greater social impact.
Counseling Clinic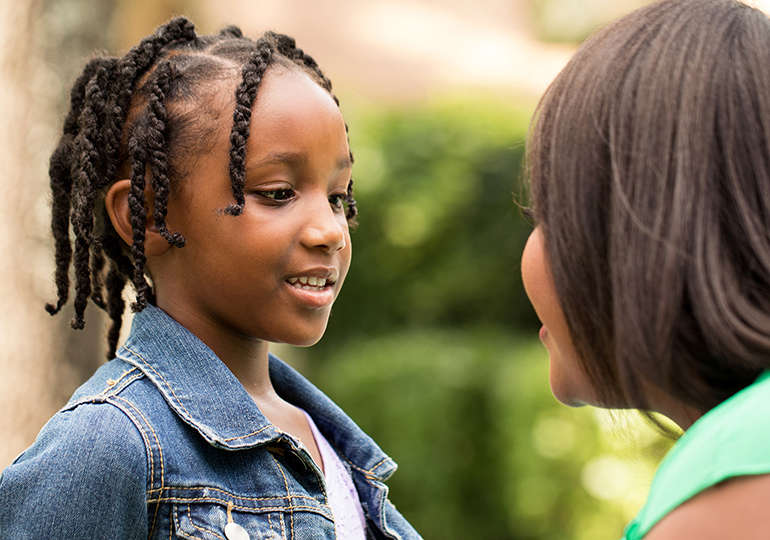 The clinic provides no-cost counseling services to Detroit residents who otherwise may not have access to mental health services.
Dental Center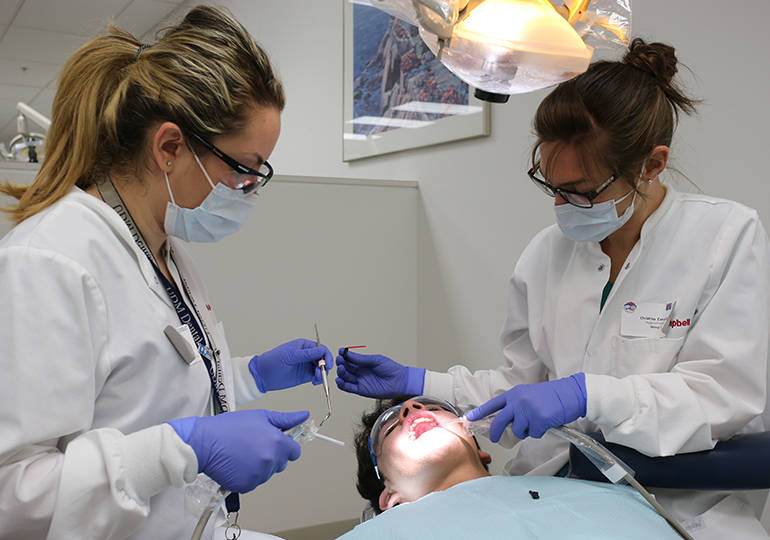 Detroit Mercy Dental offers dental services and education through two clinics, nine outreach clinics, a mobile dental clinic and a school-based dental sealant program.
Detroit Collaborative Design Center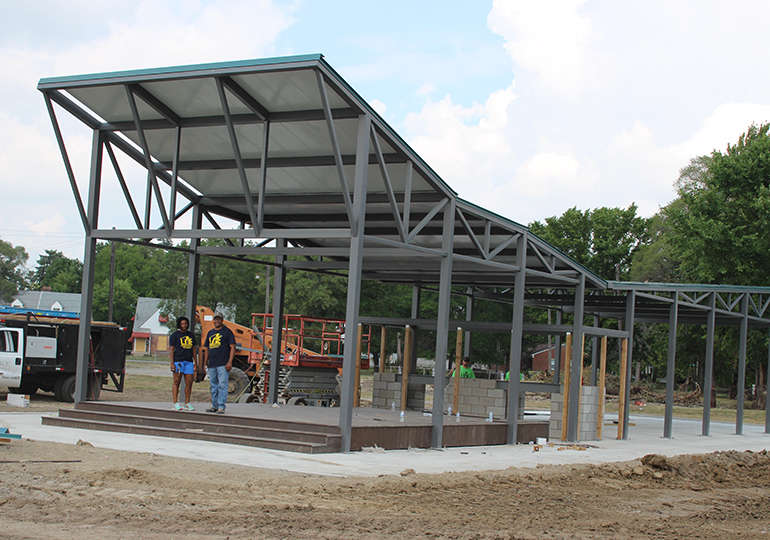 The design center provides design services to non-profit community and civic organizations to engage communities and enhance neighborhoods.
Law Clinics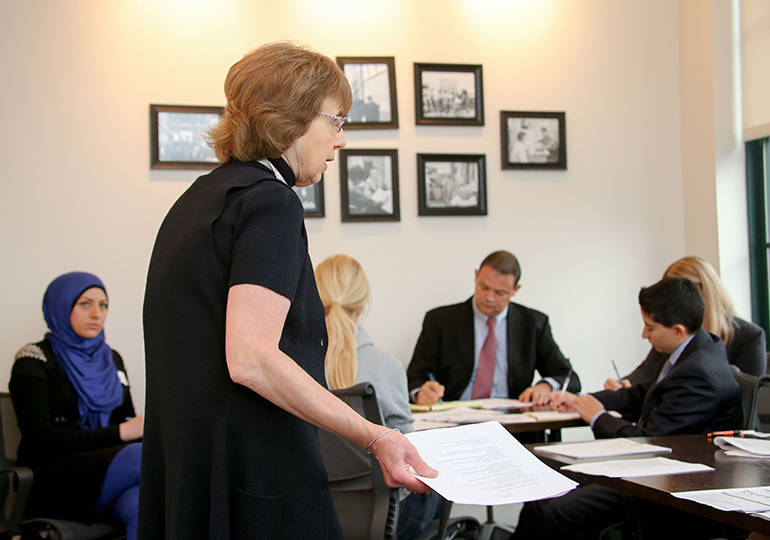 Detroit Mercy Law provides legal assistance to Detroit area residents through six clinics: Immigration Law Clinic, SADO Criminal Appellate Clinic, Criminal Trial Clinic, Veterans Law Clinic, Juvenile Law Appellate Clinic and Intellectual Property Law Clinic.
Live6 Alliance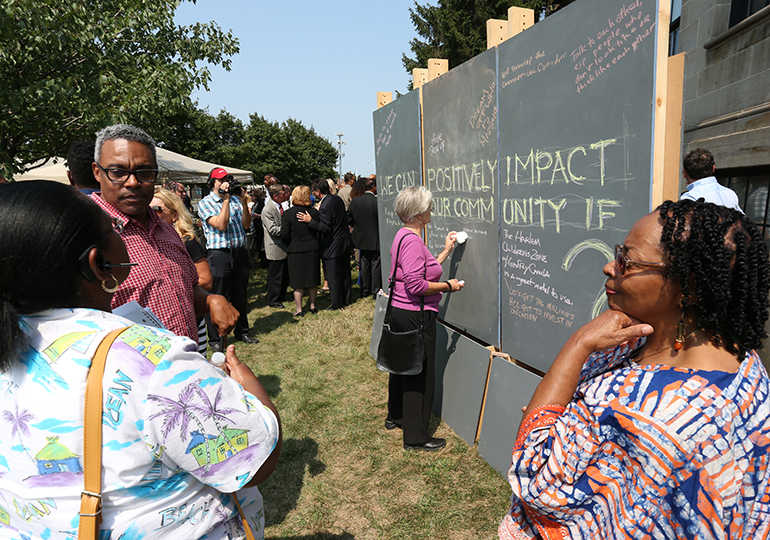 University of Detroit Mercy helped to launch the Live6 Alliance in August 2015 to strengthen the Livernois Avenue and McNichols Road commercial corridor in northwest Detroit.
Pre-College Programs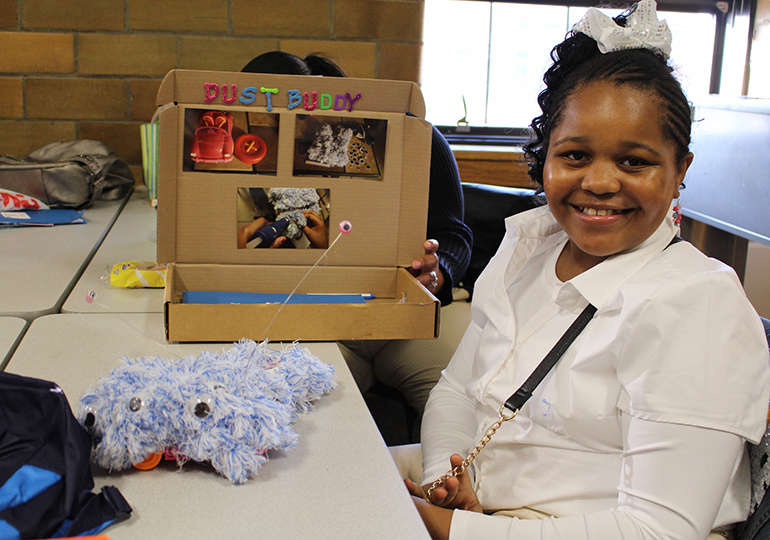 Detroit area students in grades 4-12 participate in more than 15 outreach programs annually through Saturday classes, summer camps, and innovative curricula in the sciences, technology engineering, mathematics, architecture and design.
Media Experts Guide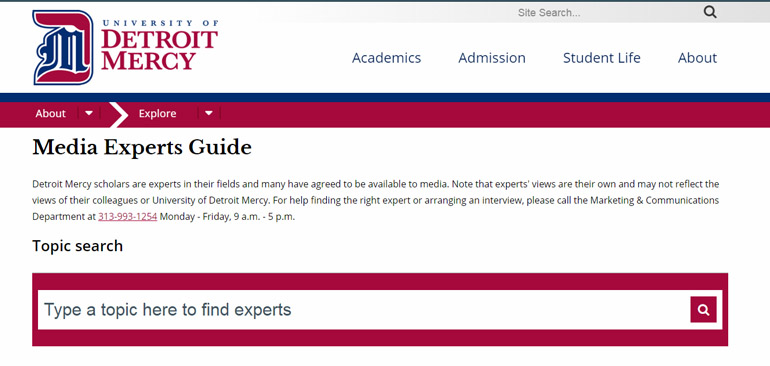 Detroit Mercy scholars are experts in their fields and many have agreed to be available to media. Note that experts' views are their own and may not reflect the views of their colleagues or University of Detroit Mercy. 
Migration Research Directory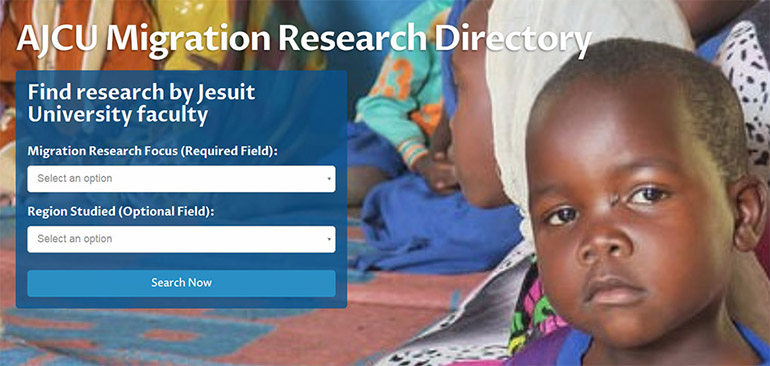 The AJCU Migration Research Directory is an open-access resource for high-quality research on migration, provided by the Association of Jesuit Colleges and Universities. Faculty members from Jesuit universities around the world provide important migration and refugee research from a wide variety of perspectives.
Psychology Clinic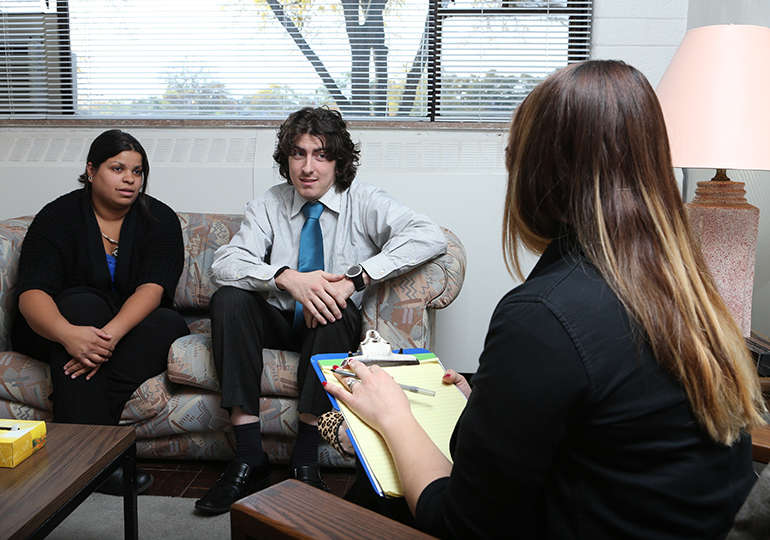 The Psychology Clinic provides assessment and counseling services for approximately 300 clients annually. Fees are based on ability to pay.
Reimagining the Civic Commons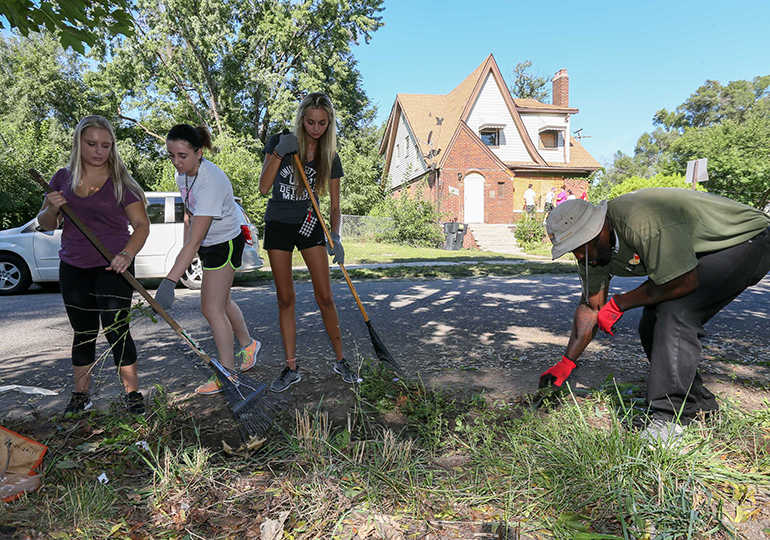 University of Detroit Mercy serves as one of the institutional anchors for the "Reimaging the Civic Commons" initiative, which is funded through the John S. and James L. Knight Foundation grant. The initiative focuses on the City of Detroit's neighborhood revitalization priority: the Livernois/McNichols area. The project's goal is to revitalize the neighborhoods between its two anchor institutions, Detroit Mercy and Marygrove College, creating a denser and more diverse urban community.
Rx for Reading Program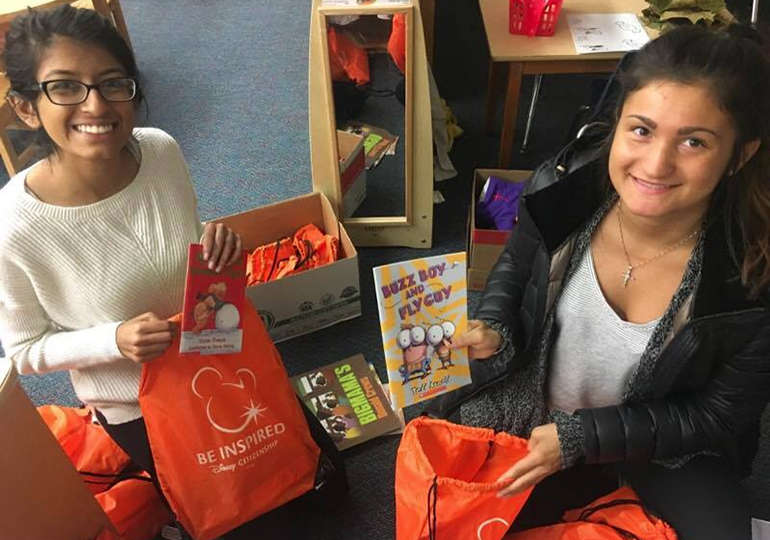 This program increases access to children's books and supports families in reading to their children.  The program has distributed more than 2,000 children's books a month at a variety of locations, including low-income health, dental and WIC clinics; homeless shelters; and Head Start programs.