Sign up for the Titan Family Hub!
The official Detroit Mercy source for prospective and current parents alike.
Your one-stop shop for:
Access to important campus news and deadlines

Personalized newsletters on your schedule
Announcements via email
Sharing of updates with friends and family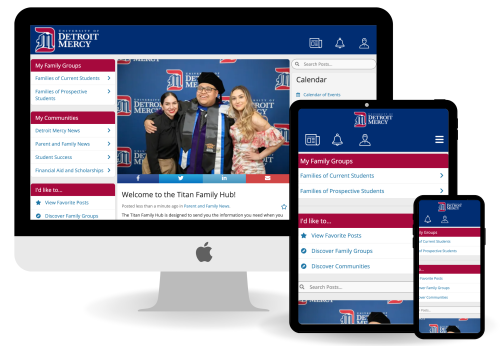 Orientation
Parent Orientation - Our one-day program providing you with tips on how to guide your student toward success.
SOAR: Student Orientation, Advising, and Registration - The two-day, overnight session gives your student the opportunity to become familiar with collegiate life at Detroit Mercy by meeting other new students, touring university facilities, learning about available resources, and registering for classes.
 

Important Dates

Important Date Info for Fall Term 2023

March 20, 2023: Registration Begins For Term I Fall 2023-24
Aug. 16-26: Early Fall Intersession/Immersion/Experience (credit) 
Aug. 27: Last Day to Register Before Classes Begin
Aug. 28: CLASSES BEGIN
Sept. 3: Last Day to Add a Class (web closes at midnight) | Last Day to Delete a Class without a W grade
Sept. 2-4: Labor Day Holiday (UNIVERSITY CLOSED)
Sept. 22: Deadline for Summer "I" grades 
Oct. 9-10: Fall Break (no classes/university open) 
Oct. 24: Mid-term Grades are due 
Oct. 30: Advising for Winter/Summer begins 
Nov. 6: Registration for Winter/Summer begins 
Nov. 17-18: Weekend Classes End (11 weeks) 
Nov. 20: Last Day to Withdraw (full semester course) 
Nov. 22: Presidential Bonus Day Off (no classes)
Nov. 23-26: Thanksgiving Holiday (UNIV CLOSED) 
Dec. 12-16: Final Exam Week (Tuesday through Saturday) 
Dec. 16: Official End of Term I/Fall 
Dec. 18: Grades due by Noon for Term I/Fall
Dec. 18-23: Late Fall Immersion/Experience (non-credit) 

 

Important Dates for Winter 2024

Oct. 31, 2023: Advising for Term II Begins
Nov. 6: Registration Begins
Dec. 26 - Jan. 6, 2024: Winter 2024 Intercession
Jan. 7: Registration Ends
Jan. 8: Classes Begin
Jan: 14: Last Day to Add a Class / Last Day to Delete a Class without a W grade
Jan. 15: MLK Holiday (UNIV CLOSED)
Feb. 9: Deadline for Fall "I" grades
Mar. 3-9: Spring Break/Intersession/Immersion/Exp (credit)
Mar. 27: Last Day to Withdraw (full semester course) Mar 30
Mar. 29-31: Easter Recess (UNIV CLOSED) 
Apr. 23-27: Final Exam Week 
Apr. 27: Official End of Term II/Winter
May 11: Baccalaureate/Commencement
Who to Contact
Public Safety (24/7)
Offices are open during regular business hours.
Campus Living
Reporting a student in distress
Spiritual Needs
Sending a letter or care package to your student?
Personal mail may be delivered to their assigned SUMS boxes which are located in Quad Commons.
STUDENT NAME, SUMS #0000
UNIVERSITY OF DETROIT MERCY
4001 W MCNICHOLS RD
DETROIT MI 48221-3038
Admission and Academics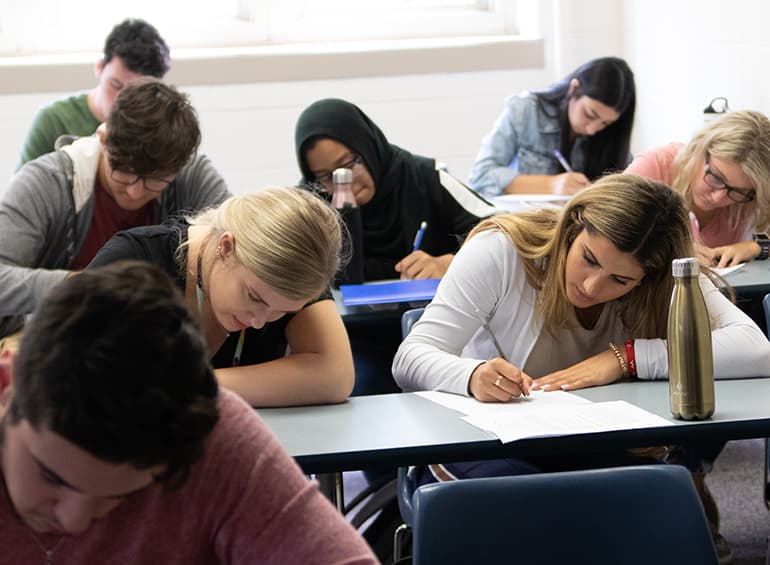 Cost and Aid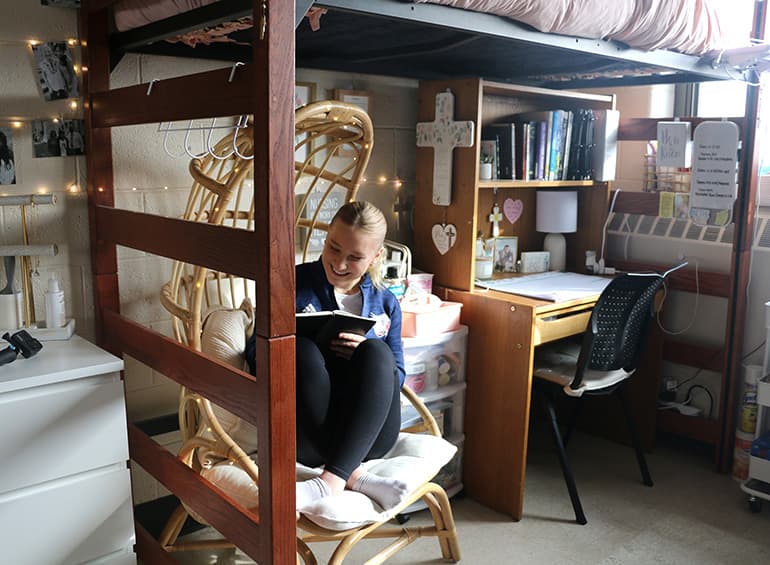 Net Price Calculator - will help you determine the cost.
Cost of Attendance - What is the price tag for all the great things you'll get at Detroit Mercy? It's a lot more reasonable than you may think.
Financial Aid - University of Detroit Mercy offers financial aid to students which assist in covering the cost of a higher education. Financial aid consists of scholarships, grants, college work-study and loans. Also, a variety of graduate assistantships and other discounts are available.
Monthly Payment Option (Tuition Management Systems) - University of Detroit Mercy offers this payment option to help you afford your education expenses. You may enroll in the Interest-Free Monthly Payment Option, which allows you to maximize your savings and income by spreading your education expenses over interest-free monthly payments.
Form 1098-T - A form 1098-T, Tuition Statement, is used to help figure education credits (and potentially, the tuition and fees deduction) for qualified tuition and related expenses paid during the tax year.
Health and Safety
Campus Safety - The Department of Public Safety works to foster a safe environment through effective and professional police services. Public Safety provides numerous services to the University community, including campus escorts, vehicle etching, vehicle lockouts and more.
Wellness Center - The Wellness Center provides high quality interdisciplinary health, wellness, psychological and counseling services.
Health Insurance - Detroit Mercy students have several options for acquiring health insurance.
FERPA - University of Detroit Mercy maintains the confidentiality of student records in accordance with the Family Educational Rights and Privacy Act (FERPA) of 1974 as amended.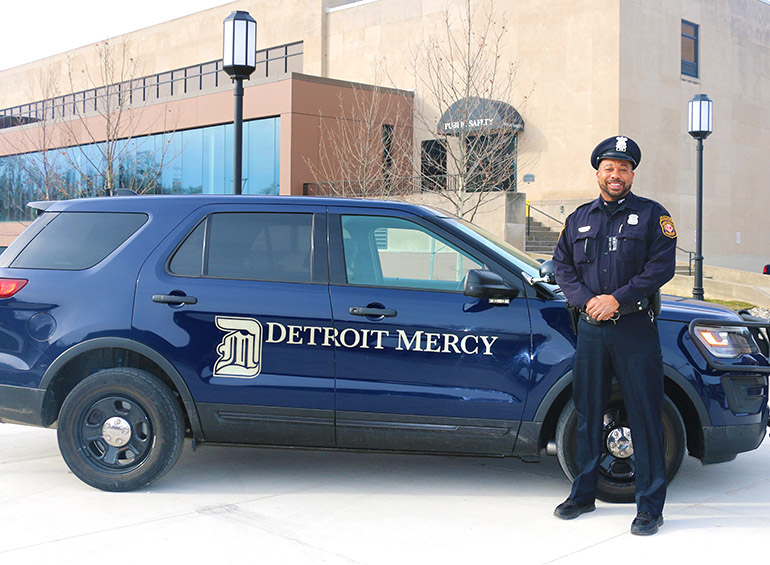 REGISTER FOR THE RAVE EMERGENCY ALERT SYSTEM
Parents and other members of the Detroit Mercy community may now opt-in for University emergency alerts provided by RAVE using their cell phone.
Text UDMERCY to 67283 to opt-in.
Message and data rates may apply. Text messages are sent on an as-needed basis. This service is provided per RAVE's Terms of Use and Privacy Policy. Text STOP to 67283 to cancel or HELP for support.
Student Life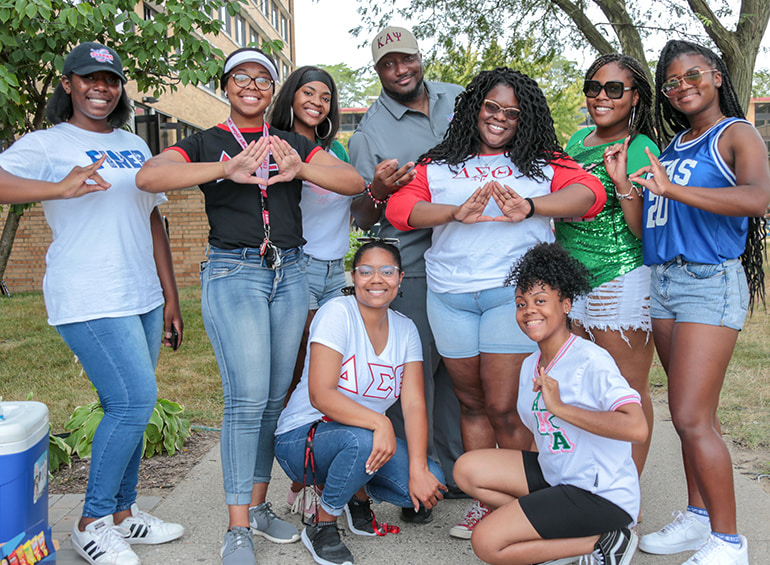 Student Life - Learn about the Detroit Mercy experience beyond the classroom.  From living on campus, joining a student group, rooting on one of our 17 NCAA Division I teams, or taking advantage of all the city of Detroit has to offer, there's always something to do at Detroit Mercy.
Bookstore - The Bookstore at Detroit Mercy enhances students' learning opportunities by providing a variety of books, supplies, University attire, electronics, and snacks.
Commencement and Career Planning
Commencement - Commencement is a time to celebrate your student's hard work. To make your commencement experience go as smoothly and enjoyably as possible, be sure to visit Preparation to Graduate and Frequently Asked Questions.
A Career Planning Course for Parents - Learn how to assist your student in career planning.
Career Answers for Parents - Read about the services offered by the Center for Career & Professional Development (CCPD).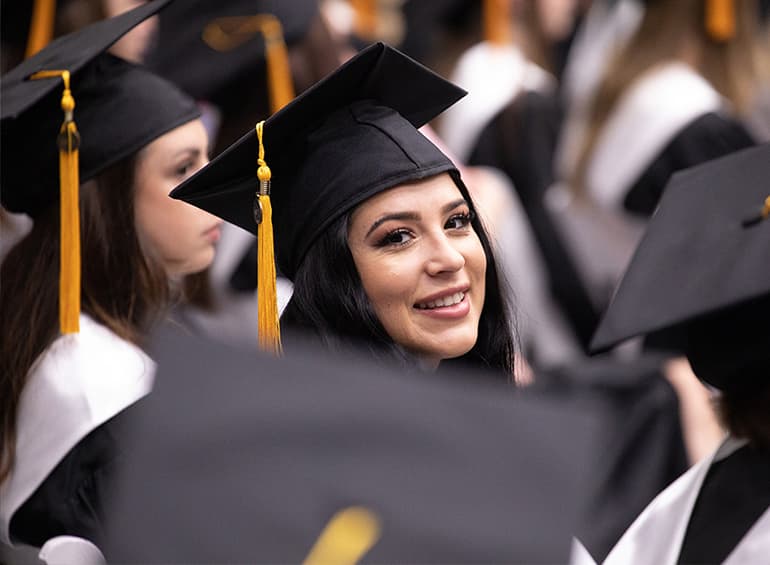 Technology

Online Access:

Accounts and Access - Detroit Mercy provides students with a university email account and My Portal access.  Students use My Portal to register for classes, view class schedules, review and accept financial aid awards, make tuition payments, view final grades and request official transcripts.

Proxy Access - Detroit Mercy students can designate their parents, guardians, siblings, spouses, or employers as authorized users to view (not update) their My Portal Self-Service account through Proxy Access. There are 13 screens available for students to authorize access in the areas of academics, financial aid, and student accounting.

Campus Resources:

ITS Help Desk - The ITS Help Desk is the primary point of contact for all computer, telephone, and cable TV related issues.

Academic Computing Labs - The ITS department provides academic computing lab services to support the curriculum taught at the University. When classes are not using the labs, current students with a valid ID may use the classes for academic-related work. 

Recommendations and Requirements for Personal Devices:

Tablet Notebook Recommendations - Detroit Mercy recommends that students have access to a notebook or tablet computer to support their studies.  Recommendations (not requirements) are available for incoming students based on their academic programs. 

Specifications for Programs with Notebook Requirements - Some academic programs have requirements for student laptop computers.  View the notebook requirements page for details.

Microsoft Office 365 and Personal Purchases - The Microsoft Office suite is available for free to all registered students.  ITS also provides links to vendors offering university pricing for software, as well as other software resources.