Yasmin Mikail
Clinical Assistant Professor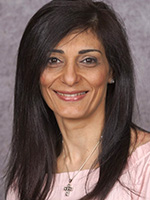 Contact Info:
Building:
School of Dentistry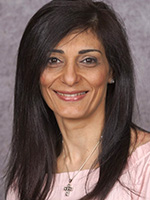 Courses Taught:
Comprehensive Clinical Competency 1, 2 for DS3, DS4
Integrated Clinical Patient Care for DS3, DS4
Principals of Treatment Planning and Introduction to Clinic, DS2
Integrated Clinical Foundation and Simulation DS1, DS2
Introduction to Teaching Periodontics, First Year Periodontal Residents
Principals of Surgical Dentistry, First Year Accelerated DDS Program Students
Degrees
BDS General Dentistry, University of Baghdad School of Dentistry
Bachelor of Science and Certificate in Dental Hygiene, University of Detroit Mercy
Biography
Professor Mikail teaches clinical and pre-clinical periodontics. She is a Detroit Mercy School of Dentistry alumna and joined the University in 2013. She likes and respects the University's Jesuit mission, dedicated to serving the underserved communities.