Kathi R. Shepherd
Associate Professor
Assistant Dean, Educational Development and Assessment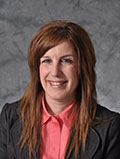 Contact Info: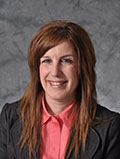 Degrees
M.S., University of Detroit Mercy
B.S., Certificate in Dental Hygiene, University of Detroit
Biography
Prof. Shepherd teaches dental hygiene care planning and community dentistry as well as co directs development and presentation of dental hygiene research posters. She has also provided numerous continuing education courses on periodontal debridement and head and neck examination. Her publications and professional presentations focus on dental and dental hygiene education. She has received several teaching awards. Prof. Shepherd maintained clinical private practice for over 36 years since earning her Bachelor of Science degree in dental hygiene. She earned a Master of Science in Healthcare Education in 1995 from the University of Detroit Mercy. She joined the University in 1985.