Curles Colbert
Clinical Assistant Professor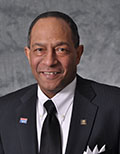 Contact Info: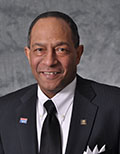 Teaches:
• 3rd and 4th year dental and hygiene students during their clinical years
Degrees
Doctor of Dental Surgery (DDS), University of Michigan, 1978
Biography
Clinical Assistant Professor Curles Colbert currently serves as clinical lead, managing dental and dental hygiene, as well as the faculty assigned to his group. Colbert earned a Doctor of Dental Surgery from University of Michigan in 1978. He has been involved in organized Dentistry for more than 25 years and has served as a member of the Michigan Dental Association's Board of Trustees since 2011. He also served as a delegate to the American Dental Association (ADA) House of Delegates since 2011. Colbert was the 2018 recipient of the Pierre Fauchard Academy Michigan Section Joseph B. Harris Mentorship Award. He has special interest in Public Health Dentistry. Colbert joined Detroit Mercy in 2013.