Kathi R. Shepherd
Associate Professor
Director, Educational Development and Outcomes Assessment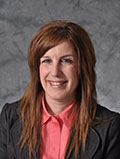 Contact Info: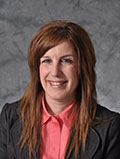 Degrees
MS, University of Detroit Mercy
BS, Certificate in Dental Hygiene, University of Detroit
Biography
Ms. Shepherd earned a Certificate and a BS in Dental Hygiene from the University of Detroit and a MS from the University of Detroit Mercy. Ms. Shepherd teaches clinical dental hygiene, dental hygiene board review, clinical seminar and lectures in periodontal preclinical dental and dental hygiene courses. Her publications and professional presentations focus on both dental education and dental hygiene care. Ms. Shepherd is the recipient of the Outstanding Faculty awards given by students.