David Fischer
Assistant Professor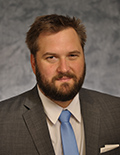 Contact Info:
Building:
School of Dentistry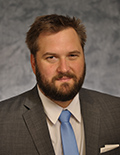 Areas of Expertise:
Imunology
Nutrition
Dental Research
Degrees
Ph.D., Wayne State University
B.S., University of Michigan
Biography
Dr. Fischer teaches immunology and nutrition to dental hygiene, undergraduate and graduate dental students.  Additional responsibilities include serving as a faculty mentor.  His research interests include mucosal immunology, salivary antibody production and oral viral pathogens.  Dr. Fischer has a B.S. degree in Cellular and Molecular Biology from the University of Michigan, Ann Arbor, a Ph.D. in Immunology and Microbiology from the Wayne State University School of Medicine and conducted postdoctoral research at the Ohio State University's Agricultural Research and Development Center.  He joined the University in 2017.
 

Publications

Fischer et al. (2017) Protein Malnutrition Alters Tryptophan and Angiotensin-Converting Enzyme 2 Homeostasis and Adaptive Immune Responses in Human Rotavirus-Infected Gnotobiotic Pigs with Human Infant Fecal Microbiota Transplant.   Clin Vaccine Immunol. 2017 Aug 4;24(8). pii: e00172-17. doi: 10.1128/CVI.00172-17. Print 2017 Aug.