Anthony Neely
Associate Professor
Program Director, Graduate Periodontics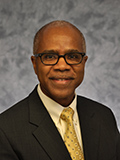 Contact Info: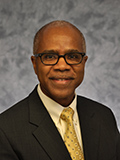 Areas of Expertise:
Periodontology
Implantology
Periodontal (Gum) Disease
Gum Disease
Lasers in Dentistry
Degrees
D.D.S., University of Minnesota
Certificate in Periodontics, University of Connecticut
M.Dent.Sc., University of Connecticut
Ph.D., Yale University
Biography
Prof. Neely teaches periodontology to dental students and residents. He is a Board Certified Diplomate of the American Board of Periodontology. He earned a D.D.S. from the University of Minnesota School of Dentistry. A Master of Dental Science in Periodontopathobiology and Certificate in Periodontics were earned at the University of Connecticut (UCONN) School of Dental Medicine. He earned a Ph.D. in Chronic Disease Epidemiology from Yale University's School of Epidemiology and Public Health. Prof. Neely was also past President of the Russell Bunting Periodontal Society in Ann Arbor, Michigan (2012-13). In addition to his full-time teaching duties, he Neely maintains part-time dental practices limited to Periodontics and Implant Dentistry at Detroit Mercy Dental's faculty practice and in Southfield, Michigan. In keeping with his lifetime career in education, he also leads a local dental study club that meets bi-monthly with local dentists. He joined the university in 1999.
Research Activity
Prof. Neely's research interests include longitudinal progression of periodontal disease, the relationship between systemic diseases and periodontal and oral health, and determinants of peri-implant bone loss over time. He has published numerous scientific articles and presented the results of his research locally, nationally and internationally. He lectures locally, nationally and internationally on topics ranging from the relationship between systemic disease and oral disease to the surgical placement and management of dental implants. He has served on the Peer Review Panel of the Journal of Periodontology since 2010 and has served as an ad hoc reviewer for the Journal of Clinical Periodontology, Journal of the American Dental Association, American Journal of Epidemiology and 11 additional professional journals.
Complete list to published works: Prof. Anthony Neely