April Kotermanski
Clinical Instructor
Dental Hygiene Clinic Coordinator, Division of Dental Hygiene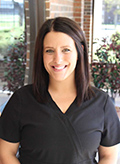 Contact Info: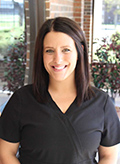 Degrees
R.D.H., University of Detroit Mercy
B.S., University of Detroit Mercy
Biography
April Kotermanski teaches and coordinates the Clinical Dental Hygiene Courses I-IV. She also assists with teaching local anesthesia, and nitrous oxide sedation to dental hygiene students. Additional responsibilities include advising and monitoring students with clinical requirements and coordinating Objective Structured Clinical Examinations (OSCE's). She holds a Bachelor of Science degree in Dental Hygiene from the University of Detroit Mercy and is a current enrolled in the Master Health Service Administration program at Detroit Mercy. She also works in private practice. She joined the university in 2015.