Richard Marshall
Center for Cybersecurity & Intelligence Studies Advisory Board Member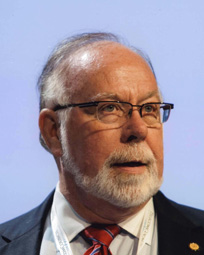 Contact Info:
Campus:
Other Campus/Location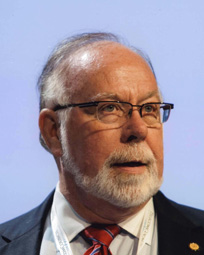 Biography
Richard Marshall, J.D, LL.M, offers 20 plus years of broad executive leadership experience as a member of the Senior Executive Service in the federal government having served in the Department of Defense, the National Security Agency, the White House, the Department of Commerce and the Department of Homeland Security.
Since retiring from federal service, Marshall has broadened his executive experience by serving on various boards of directors, as CEO of tech startups, and as Executive Director of a non-profit research center.
He currently serves as Founder and Chairman of the Board of CinturionGroup, a global provider of international fiber optic cable communications systems and services delivering high-reliability and high-capacity solutions via the next generation of fiber optic networks. His current project is connecting Europe to India and Singapore through Israel, Jordon, and Saudi Arabia.
President of X-SES Consultants LLC, a group that promotes comprehensive sustainable corporate information technology governance programs that foster cost-effective software assurance, supply chain risk management, cyber security awareness training, and procurement strategies.
CEO of Secure Exchange Technology Innovations (SETI): SETI implements international communications standards for emergency management alerting systems.
Cyber Advisor to the North Carolina State Board of Elections.
Co-founder and Advisor to Wheatfield Partners LLC, a minority woman owned cyber security education and recruiting startup in Des Moines, Iowa.
Strategic Advisor to Pattern Computer: This company capitalizes on synthesizing Big Data and could revolutionize everything from finance to health care. Pattern Computer focuses on "pattern discovery" rather than pattern recognition and won the coveted "Most Valued Company Award at Keiretsu Forum Angel Capital Expo".
Strategic Advisor to Hatha Systems: The centerpiece of Hatha Systems (woman owned) integrated analysis environment in their award-winning Knowledge Refinery solution consisting of a set of tools which can be used to analyze the ever-evolving set of business/mission applications that reside in most organizations today.
Strategic Advisor to RedShred: A company that Extracts specific data from large unstructured documents. Currently assisting a national law firm in a major class action lawsuit.
Board Member of the International Cyber Security Advisory Dialogue Board: This is a woman owned newly formed think tank that seeks to bring security technologies and policy makers together to bridge their communications gap.
Technical Advisor to INVNT/IP Global Consortium: Advocates the protection of corporate intellectual property from State sponsored theft. Focuses on protecting intellectual property-inventing nations from nation-sponsored IP theft. INVNT/IP is led by the world's major technology firms and is joined by government agencies.
Richard Marshall graduated from The Citadel with a B.A. in Political Science, History, and English; Marshall is a distinguished Graduate of USAF Squadron Officers School, Air Command and Staff, and National Defense University. Marshall attended Creighton University School of Law and graduated with a J.D as well as attended Georgetown University School of Law to receive his LL.M. in International and Comparative Law. Marshall was a Fellow at the National Security Law Institute, University of Virginia School of Law; completed the Harvard University School of Law Summer Program; the Georgetown University Government Affairs Institute on Advanced Legislative Strategies. He participated in the Information Society Project at Yale Law School; the Privacy, Security and Technology in the 21st Century program at Georgetown University School of Law and the US-Russia Cyber Security Workshop at Tufts University.
Marshall has represented the United States before Her Majesty's High Court of Justice in London and is licensed to practice before the United States Court of Military Appeals, and the Supreme Court of the United States of America.