Kurt Gollinger
Center for Cybersecurity & Intelligence Studies Advisory Board Member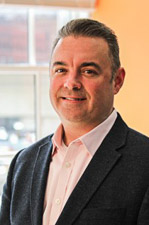 Contact Info:
Campus:
Other Campus/Location
Building:
Advisory Board Members are not routinely on campus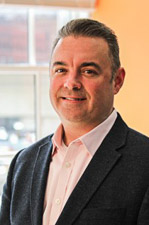 Biography
Kurt Gollinger is Chief Operating Officer and a member of the corporate Executive Committee, at CBI. He joined CBI in April 2018, bringing more than 20 years of business, technology and executive leadership experience to his role with the company. Kurt is responsible for the management of CBI operations including sales and marketing, information technology, cybersecurity, finance, human resources and service delivery.
Prior to CBI, Kurt was Chief Technology Officer North America at Fiat Chrysler, serving as the bridge between the technologists and business functions, building and managing the necessary infrastructure to enable corporate objectives. In his role as CTO, Kurt was responsible for the development and management of technology projects, cloud services, data centers, networks and overall operations. Managing a team of several hundred personnel, he led several successful change programs while promoting a digital transformation strategy.
Before joining FCA, Kurt also spent 12 years at Samsung-Harman, responsible for global information technology infrastructure and operations. He also successfully completed an expat assignment in Germany, leading an ambitious transformation initiative. During his tenure at Harman, the company completed 18 acquisitions and grew more than 300%, eventually leading to an acquisition by Samsung.