Ken Sigler
Center for Cybersecurity & Intelligence Studies Advisory Board Member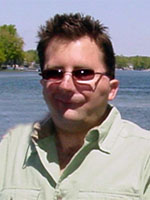 Contact Info:
Campus:
Other Campus/Location
Building:
Advisory Board Members are not routinely on campus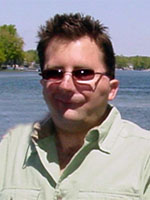 Biography
Ken Sigler '98, graduated with a master of science in computer & information systems. Since 2001, Ken Sigler has served on the faculty of the Auburn Hills Michigan campus of Oakland Community College - Computer Information Systems Program as well as Chair of the Campus Senate. His primary research is in the area of software management, software assurance, and cybersecurity. He has authored several books on the topic of cybersecurity ICT management. He developed OCC's computer information systems program option "Information Technologies for Homeland Security" which has a recognized relationship with the Committee on National Security Systems.
Sigler serves as the liaison for OCC as one of three founding members of the International Cybersecurity Education Coalition (ICSEC) which is now the Midwest Chapter for CISSE.  Throughout his entire tenure at OCC he has also served as post-secondary liaison to the Articulations Program with Oakland County Michigan secondary school districts.  Through that role he developed a 2+2+2 Information Security Education process that takes students through information security coursework at the secondary level, into a four-year articulated program, leading to a career in information security at a Federal agency.
He is a member of IEEE, Distributed Management Task Force (DMTF), and Association for Information Systems (AIS).