Dave Trader
Center for Cybersecurity & Intelligence Studies Advisory Board Member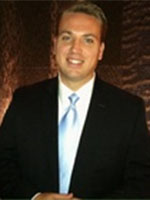 Contact Info:
Campus:
Other Campus/Location
Building:
Advisory Board Members are not routinely on campus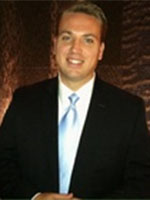 Biography
Dave Trader has been in corporate security for more than twelve years. He is immersed in Information Technology, and has a strong networking background. For eight years, he has led the trend to blend physical security with network security. He has applied a 360-degree approach to incoming attack vectors and joined tactical to practical applications.
Trader holds MCNA, CISSP and Ethical Hacker with Security+ and Network+ Certifications and excels in threat assessments and pen-testing. He is knowledgeable in Identity Access Management (IAM) and Minimum Internal Control Standards (MICS) and has worked with PCI and SOX compliance regulations. He excels in Role-Based Access Control (RBAC) project implementation and finds vulnerabilities and expose them to make the network as a whole stronger and more secure. During his time with Ford Motor Company and as a reserve Marine, he also become certified in additional aspects of emergency response.
He is a certified fire fighter, EMT, and police officer in the State of Michigan. As well as a certified Incident Commander for the Department of Homeland Security Office of Domestic Preparedness. He is also a member of the FBI's InfraGard program out of the Washington, D.C. office. And works incredibly well under immense pressure, by sticking to his training at all times. Companies often rely on Dave for accurate results which he delivers tried, true, and tested. He is loyal, dedicated and a trained investigator who utilizes all of the tools he has accumulated over the years pertaining to Cyber Security in both his job and volunteer efforts.