Jacob Jones
Center for Cybersecurity & Intelligence Studies Advisory Board Member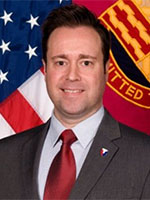 Contact Info:
Campus:
Other Campus/Location
Building:
Advisory Board Members are not routinely on campus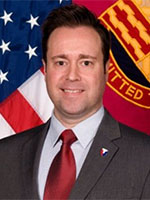 Biography
Jacob Jones is an alumnus of the University of Detroit Mercy Master in Information Assurance Program and is a Detroit Mercy Center for Cybersecurity and Intelligence Studies advisory board member. Jones has worked in the information technology field for 15 years in both private and public sectors to include automotive manufacturing, healthcare, and defense. He has experience in plant floor IT, patient health records, IT audit and compliance testing, data center operations, cybersecurity program management and more. He currently serves as the chief of cybersecurity at US Army TACOM Life Cycle Management Command in Warren, Mich.
Specialties:
- Certified Information Security Manager
- Certified Information Systems Auditor
- Enterprise-Scale Systems Implementation
- Information Security & Compliance
- Service-Oriented Architecture Portal Implementation
- Business Process Analysis & Transformation
- Organizational Culture Change
- Project & Personnel Management
- Relational Database Reporting
- Sales & Account Management
- Training & Facilitation
- Public Speaking