Christopher Martella
Center for Cybersecurity & Intelligence Studies Advisory Board Member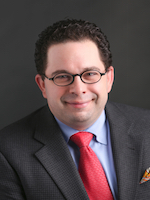 Contact Info:
Campus:
Other Campus/Location
Building:
Advisory Board Members are not routinely on campus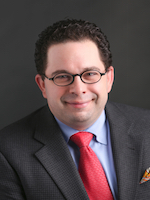 Biography
Christopher R. Martella is an associate practicing in the areas of real estate acquisition and disposition, development and financing transactions. Along with a strong background in real estate, Martella focuses on structured finance and general corporate matters related to business start-up and turn around.
Before joining Kemp Klein, Martella worked at a boutique firm that advised mid-market qualified professional asset managers on the acquisition of commercial real estate and alternative investment vehicles. Martella has extensive experience working with the United States General Services Administration and its real estate service providers.
Prior to his boutique practice, Martella worked in the State of Kuwait and the United Arab Emirates for a multinational law firm. While in the Middle East, Martella's practice focused on real estate acquisition and development, cross border mergers and acquisitions, and Islamic and traditional finance.
In addition to Martella's real estate and finance background, he is a leading advisor to many small and medium sized businesses. He is sought out for his expertise on legal issues related to pre and post electronic data breach mitigation strategies, data security, and National Institute of Standards and Technology and ISO/IEC 27000 data security and management compliance.
Martella was a founder and the chief operating officer of Microweb Inc., a mobile phone software company based in Hong Kong which was sold to a Chinese technology company in 2002.