The University Honors Program (UHP) at Detroit Mercy offers students a unique opportunity to challenge themselves and each other through deeper academic experiences and meaningful campus and community engagement.
As students in the UHP, you will learn and grow together, explore ideas and develop skills with some of the very best faculty members at the University of Detroit Mercy, and clarify your own sense of purpose and vocation through service in the city of Detroit.
Whatever your career path, the individualized attention of the UHP will help you achieve your personal and professional goals, all while you develop lasting relationships with peers as well as professors who have your best interest at heart.
How do you join University Honors Program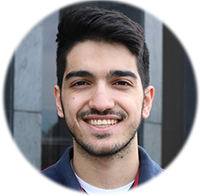 The Honors program has stopped me from turning into an engineering robot. It's helping me become a well-rounded person, thinking not only about academics, but also about life outside of school and our purpose in this world. And I am very grateful for that.
—Ahmad Chalhoub, '22, Mechanical Engineering.
Scholarly Excellence
University Honors students work closely with outstanding faculty members who are committed to their academic, personal and professional success. 
Honors students take required classes together, learning and bonding through classroom discussion and projects.
Community
Join a vibrant Honors community.
Movie & Pizza Nights in the Gardella Honors House
Group service projects
Film, theater, dinners, opera, the symphony, the DIA, Tigers games, even curling in Metro Detroit.
You will immerse yourself in this intimate community and make friends for life.
Service
Students in the University Honors Program perform 100 hours or more of community-engaged service over their four years in the program.
You positively contribute to our city, region, and world; to grow as citizens and neighbors; and to clarify their own sense of purpose and vocation.
Leadership
All UHP students are members of the Honors Leadership Council, and actively plan UHP social events, lectures, forums and film nights. 
Honors students are also members of the Emerging Leaders Program at Detroit Mercy where you explore your leadership potential and abilities through involvement in programs, events, activities and service on and off campus.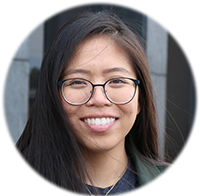 We learn in an intimate community consisting of peers who are similarly driven toward scholarship and achievement.
Our classroom environments allow for free, scholarly discussion that has not only helped me continue to focus on my love of learning, but has broadened my knowledge through the interaction with my peers and their unique perspectives.
—Sarah Buhay, '20, Biology (Pre-Med)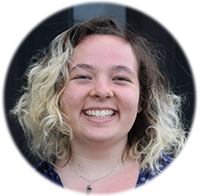 The Honors Program gave me a chance to research what I'm passionate about and pushed me past what I thought I was capable of within both my majors. All of the professors I had within the program were so dedicated to making sure I succeeded, and their commitment to my growth solidified my experience at Detroit Mercy as a good one.
—Hannah Tillman, '19, Psychology and English
Meet your Directors and Faculty
If you have any general questions regarding the Honors Program, feel free to contact one the program co-directors below.
Also, our Honors Facebook group is meant to serve as a virtual forum for all members of the Honors Program. Members are encouraged to post anything that may be of interest to the group or Honors Program.
Directors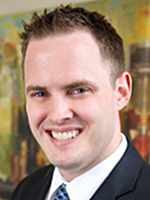 Faculty