Nick Rombes
Professor of English
Co-Director University Honors Program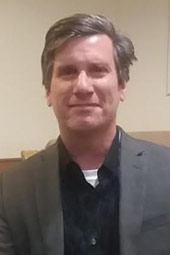 Contact Info: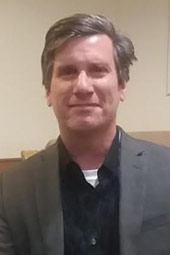 Areas of Expertise:
History - Age of Enlightenment
Pop Culture - The Ramones
Literature and Science
Electronic Media
Women's Literature
Degrees
Ph.D., English, Penn State
M.A., English, Penn State
B.S., Bowling Green State University
Biography
Professor Rombes' research and teaching interests include post-digital culture, early American literature and punk as a subculture. He is author of Cinema in the Digital Age (Columbia University Press), A Cultural Dictionary of Punk (Bloomsbury) and the novel The Absolution of Roberto Acestes Laing (Two Dollar Radio). His book, 10/40/70: Constraint as Liberation in the Era of Digital Film Theory, was translated into Turkish in 2021. He also directed a movie, the lo-fi, sci-fi love story The Removals. He has been invited to speak at several international conferences including, most recently, in Tehran, Iran. Rombes holds a Bachelor of Science from Bowling Green State University and a Master of Arts and a doctorate in English from Penn State. He joined the University in 1995. You can view Rombes' website: nicholasrombes.com.