Mary-Catherine Harrison
Associate Professor of English
Department Chair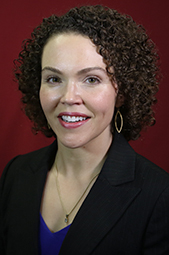 Contact Info: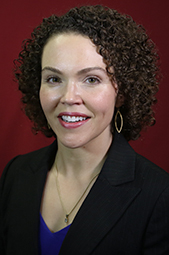 Areas of Expertise:
Nineteenth-Century Literature and Culture
Narrative Theory
Victorian Literature
Psychology of Reading
Degrees
Ph.D., University of Michigan
B.A., Rutgers University
Biography
Mary-Catherine Harrison is associate professor and chair of the Department of English, specializing in 19th-century British literature and culture, narrative theory and the psychology of reading. She received her Ph.D. in English Language and Literature from University of Michigan and her Bachelor of Arts in English from Rutgers University and has been on the faculty at University of Detroit Mercy since 2008.
Harrison serves as president of the McNichols Faculty Assembly and executive director of Rx for Reading Detroit, a non-profit literacy initiative focused on expanding access to children's books in Detroit. She is past president of the Midwest Victorian Studies Association and previous director of Detroit Mercy's Academic Exploration Program and co-director of the University Honors Program. She founded and served as faculty mentor for 1st Gen Network.
Harrison received the University's Agere ex Missione Award in 2012 and the Faculty Achievement Award in 2013. She received the 2016 Bookwoman Award from the Detroit Chapter of the Women's National Book Association. Find out more at her website.