Stephen Pasqualina
Assistant Professor of English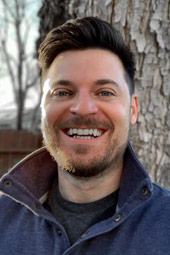 Contact Info: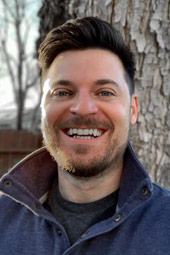 Modernist literature and visual culture
Transnational American Studies
Black Studies
Critical Theory
Technology and Media Studies
Degrees
Ph.D., University of Southern California
B.A., St. John's University
Biography
Stephen Pasqualina's research and teaching interests include modernist literature and visual culture, transnational American studies, Black studies, and critical theory. He is currently working on a book project titled Mechanical Failure: Modernism, Technology, and the Mediation of History, which examines modernist visualizations of the historical and spatial structures of U.S. empire. Pasqualina's work related to this project has appeared or is forthcoming in Modernism/modernity, MELUS, J19: The Journal of Nineteenth-Century Americanists, The Journal of American Culture and The Mark Twain Annual, among other venues.
Prior to arriving at University of Detroit Mercy in 2022, he was a postdoctoral scholar at the University of Nevada, Reno, where he taught courses in American studies and science, technology, and society in the modern era, twice receiving the Excellence in Honors Award for teaching and mentorship in the Honors College. He completed his doctorate at the University of Southern California, where he taught in the Thematic Option Honors Program. His research has been supported by the National Endowment of the Humanities, the Center for Mark Twain Studies, the Futures of American Studies Institute at Dartmouth College, and the School of Criticism and Theory at Cornell University.
 

Recent Publications

 

Recent Presentations

"'Before the Ship and the Plantation: Zora Neale Hurston's Barracoon and the Afterlife of Slavery." American Studies Association Annual Meeting, New Orleans, LA (November 2022)
"'Such a Tangible Thing': Zora Neale Hurston and Confederate Monuments." Modernist Studies Association Conference, Portland, OR (October 2022)
"Another Exposition: Ida B. Wells, Simon Pokagon, and Turner's Frontier Thesis." Western Literature Association Conference, Santa Fe, NM (October 2022)
"Graphic Subjects: Miné Okubo's and Dorothea Lange's Mediations of Japanese Incarceration." American Comparative Literature Association Annual Meeting (April 2021)
"Lines Drawn: Anti-Photography and Decolonization in Miné Okubo's Citizen 13660." Modern Language Association Conference (January 2021)
"The Frontier as Wall, Wave, and Cyclone." Western Literature Association Conference (October 2020)
"Between Spectacle and Structure: Mark Twain's Anti-Imperialism." Center for Mark Twain Studies, Park Church Lecture Series, Elmira, NY (July 2020)
"Laughing at Fixed Capital: Chaplin's Modern Times." Temple University, Intellectual Heritage Program, Philadelphia, PA (February 2020)
"Another Time & Place: The Afterlife of Slavery and the Form of the Barracoon." Modernist Studies Association Conference, Toronto, ON (October 2019)
"Zora Neale Hurston, Weak Modernism, & the Afterlife of Slavery." British Association for Modernist Studies International Conference, London, UK (June 2019)
"Zora Neale Hurston's Dark Sousveillance." American Comparative Literature Association Annual Meeting, Washington, D.C. (March 2019)