Heather L. Hill
Professor of English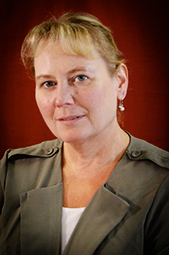 Contact Info: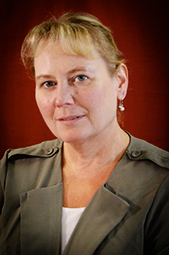 Areas of Expertise:
Medieval and Renaissance Studies
Women's and Gender Studies
Dystopian Literature
Women and Leadership
Degrees
Ph.D., University of Washington in Seattle
M.A., University of Washington in Seattle
B.A., Mount Holyoke College
Biography
Heather Hill received a Bachelor of Arts from Mount Holyoke College and a Master of Arts and a doctorate from the University of Washington in Seattle. Hill joined University of Detroit Mercy in 2003.
At Detroit Mercy, she has served as associate dean for the College of Liberal Arts & Education and as director of the Women's and Gender Studies Program. She has also served on the executive committees of the Detroit Mercy Professors' Union and the McNichols Faculty Assembly (MFA), most recently as president of the MFA. She received Detroit Mercy's Faculty Achievement Award in 2007.

Hill's recent publications and presentations include an article on Chaucer's "The Miller's Tale" and the Peasants' Revolt of 1381; an article on "The Hunger Games" and "To Kill a Mockingbird"; a critical edition of a late medieval Nativity play; work on Chaucer's "Wife of Bath"; on narcissism, gender, and contemporary definitions of success; on phenomenology and pain; and on women and leadership. She is currently working on a book focused on the image of the spinning woman in the Middle Ages. Her first book, "Sacred Players: The Politics of Response in the Middle English Religious Drama", was published by the Catholic University of America Press in 2007.
In her spare time, Hill enjoys gardening, is an obsessive Red Sox fan, and runs enough to complete a half marathon now and then.