Evan  Peterson
Director of Undergraduate Business Programs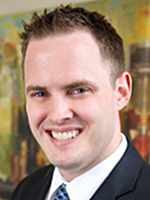 Contact Info:
Building:
Commerce & Finance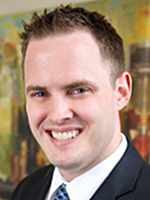 Subjects Taught:
Business Law
Degrees
B.S., Business Administration, University of Detroit Mercy
M.B.A., University of Detroit Mercy
J.D., University of Detroit Mercy
Ph.D., Management, Walden University
Biography
Evan Peterson teaches as a lecturer in business law for the College of Business Administration, and serves as the College's director of undergraduate business programs. Dr. Peterson has served as legal counsel for the International Association of Jesuit Business Schools and the International Honor Society in Decision Sciences and Information Systems. He was recently appointed as Co-Director of the University Honors Program. Prior to joining Detroit Mercy full-time in 2014, Dr. Peterson worked as a licensed attorney, representing business clients throughout Michigan.