Wladek Fuchs
Professor of Architecture and Community Development
Director, International Programs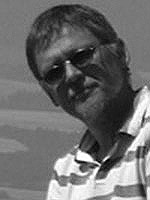 Contact Info: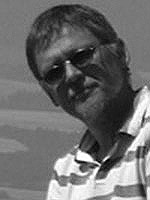 Areas of Expertise:
Electronic Design Studio
Intro to Computer Graphics
Computer Aided Design
Watercolor
Computers
Visual Communications
Biography
In architecture, an image is a vehicle of the design vision. From the first sketch to an elaborate presentation rendering and working drawings, images are an important tool for recording individual ideas, as well as a language of design collaboration. They are always changing, with the nature of the problem, adapting to the needs of the subsequent phases of the design process. Like words, they tell stories about the future forms and functions...
The process of drawing is, in the beginning, directly related to observation. Our initial drawing experiences are always pursued in an effort to present or record things we know from our visual experiences. We gain further experience in drawing through the comparison of our drawings to the prototype reality. Our observation skills improve when we draw, since the process of drawing requires more careful analysis of reality. Most of us ignore many aspects of every day objects, believing that we have seen them so often that we know them well. And yet, we discover new and important things when we confront the same objects in the drawing studio...
During the design process we develop design memory similar to actual visual experiences of architecture. When we walk through a building, we remember the spaces already left behind, dynamically developing our understanding of the structure. Similarly, when we work on a particular aspect of design, our memory provides us with feedback about some of the possible broad implications of our decisions. In this process, our design sketches are a form of external memory, which we can turn to for more detailed information. A new drawing of the latest design decision is a test of the new solution as well as a new record. In a traditional design process, a collection of all sketches, diagrams and plans presented all available information about the project. In a computer-aided design process, all information is collected in a digital design model. Such model is an ultimate prototype, or reconstruction of architecture. It is capable of storing complete three-dimensional information about the design. Every design decision can be recorded in a common model, where it can be immediately tested against the rest of the project. Furthermore, true dynamic forms of analysis and presentation may be considered. This includes animation and virtual reality.
Traditional drawing, because of its nature, offers freedom in expression and flexibility unparalleled by any other graphic tool. CAD offers precision, organization and completeness of design information, essential for contemporary design practice. The choice of a particular medium in the design process and presentation method depends mostly on the nature of the particular problem, as well as personal preference and abilities of the designer, in our ultimate task to see, analyze, record and create human environment...
Wladek Fuchs received his Master of Architecture degree in 1987 from Warsaw Institute of Technology. In 1994, he completed and defended his Ph.D. dissertation at the same institution. He has been awarded the Warsaw Institute of Technology President's Award. From 1987 until 1991 he worked full time in the Free-hand Drawing Department of the School of Architecture in Warsaw. Since 1991 he has been working continuously at the School of Architecture University of Detroit Mercy.