Allegra Pitera
Professor of Architecture and Community Development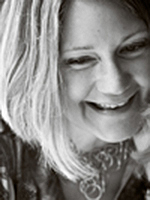 Contact Info:
Building:
Loranger Architecture
Room:
LO - 2nd Floor Director's Offices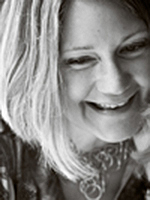 Areas of Expertise:
Architecture Design
Architecture Drawing
Digital Media
Degrees
Master of Fine Arts, Cranbrook Academy of Art
Bachelor of Fine Arts, University of Kansas
5-year professional Architecture degree, California College of Arts
Biography
Professor Allegra Pitera (she/her) has been teaching at the University of Detroit Mercy School of Architecture & Community Development since 2001. She teaches both undergraduate and graduate levels of Architecture design studios, Architecture History & Theory, digital media, digital storytelling and visual communication. She was the director of the Digital Media Studies program for 12 years and coordinated the first year design studio program for 13 years. Ms. Pitera has won awards for her experimental short videos as well as published, presented and exhibited work internationally. She has a Master of Fine Arts from the Cranbrook Academy of Art and a professional Architecture degree from the California College of Arts. She has lectured, taught and reviewed projects locally and around the world.