Ceara O'Leary
Co-Executive Director, Detroit Collaborative Design Center
Professor of Practice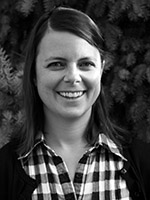 Contact Info:
Building:
Loranger Architecture
Room:
Detroit Collaborative Design Center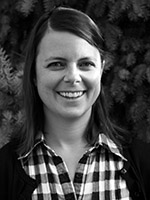 Areas of Expertise:
Architecture
Community Development
Community Design
Urban Planning
Degrees
Master of Architecture and Master of City & Regional Planning, University of California, Berkeley
B.A. in Architectural Studies, Brown University
Biography
Ceara O'Leary, AIA, is a co-executive director at the Detroit Collaborative Design Center (DCDC), where she leads collaborative community design and planning projects citywide. She is also a professor of Practice of Architecture, teaching public interest design and community development courses.
O'Leary speaks nationally on DCDC's work and community design and development, and is the immediate past chair of the AIA Housing and Community Development Knowledge Community Advisory Group. In 2015 she was named a "Top Urban Innovator" by Next City Vanguard and completed a fellowship with the ULI Larsen Center for Leadership.
Previously, O'Leary was the associate director of the Master of Community Development program and an Enterprise Rose Architectural Fellow at the DCDC. She also worked as a Community Designer with bcWORKSHOP and a public design intern at the Gulf Coast Community Design Studio in Biloxi, Mississippi. She graduated from the University of California, Berkeley with masters degrees in Architecture and City & Regional Planning and she earned her undergraduate degree from Brown University.