Erika  Lindsay
Associate Professor of Architecture and Community Development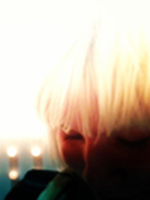 Contact Info: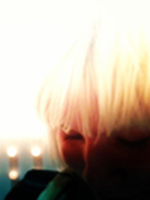 Areas of Expertise:
Beginning Design Studio
Historic Preservation / Conservation
Representation, Architectural Visualization, and Fabrication
Degrees
Master of Architecture, University of Michigan
Master of Science in Architectural Conservation, University of Michigan
Bachelor of Fine Arts, College for Creative Studies
Biography
Erika Lindsay is an interdisciplinary designer and researcher, particularly captivated by intentional and unintentional memorials, their temporal mutability, and their potential for evolving meaning and use. An Assistant Professor of  Architecture at University of Detroit Mercy, Lindsay teaches design studios and seminars in architectural preservation. Her pedagogy is an integral element of her practice, facilitating complex and contextual interrogations of standard modes of design and inquiry.

Spomenik in Flux, Lindsay's ongoing survey of Socialist memorials in former Yugoslavia, examines these abstract modernist commemorations of World War II sites, while creating a taxonomy of their forms and states of (dis)use. As she works on a book of her findings—powered by grant-funded research and documentation trips to 60 sites—she continues to write, publish and exhibit elements of the project internationally. In 2017, at Context Matters: Spring School of Architecture and Urban Planning, Lindsay worked with a Croatian NGO, leading Zagreb- and Detroit-based students to consider the recontextualization of "undesirable socialist heritage," with a series of workshops, lectures, site visits, a design charrette, and a forthcoming publication. She continues to develop ongoing cross-cultural exchanges between students in Detroit and former Yugoslavia, while establishing further research, collaboration, and innovative media applications to deepen and broaden the Spomenik project.

A Carr Center Fellow in Conservation at the University of Michigan's Taubman School of Architecture, Lindsay earned graduate degrees in both critical conservation and architecture. Earlier, her undergraduate work included digital cinema and engineering, both of which continue to nourish her practice. She has been an artist-in-residence at Pop It Up in Amilly, France; her films and photographs have been exhibited nationally. With a strong commitment to community service, Lindsay works with organizations like the Detroit Creative Corridor Center, (for which she was a volunteer facilitator at the Detroit City of Design Summit), and Focus: HOPE, (where she mentored in their award-winning youth development initiative, Excel Photography). Currently living in Ypsilanti, Michigan, Lindsay serves on the town's Historic District Commission. Along with Spomenik in Flux, she is currently at work on a conceptual furniture project—a love letter to [sitting on] moss.
 

Areas of Research

Monuments, Memory, Commemoration,

Cultural Memory, Difficult Heritage,

Architectural, Historic Preservation/ Conservation,

Yugoslav Modernism. 

Design, Making, Digital Fabrication, Media