Claudia  Bernasconi
Director, Master of Architecture Program
Professor of Architecture and Community Development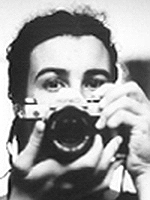 Contact Info:
Building:
Loranger Architecture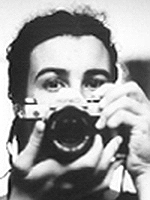 Areas of Expertise:
Design Pedagogy
Service-Learning
Environmental Aesthetics
Urban Landscape Perception
Transit and Pedestrian Transportation Studies
Degrees
Post-professional Master in Design, La Sapienza University in Rome, Italy
M.Arch, University of Roma Tre
B.S.A., University of Roma Tre
Biography
Claudia Bernasconi, director of the Master of Architecture program and associate professor of Architecture at University of Detroit Mercy, has worked as exhibit designer, graphic designer and scenic designer, and is a licensed architect in the European Union.

Her research interests encompass urban landscape perception, environmental aesthetics and transportation aesthetics. She worked on sponsored research, presented and published her research in connection to two main areas of interest: design pedagogy and service-learning; environmental aesthetics and urban landscape perception. Her studies include automated people mover perception, walkability, landscape evaluation through eye-tracking technology, transit public opinion studies and the use drones to map buildings.

Bernasconi directs the Master of Architecture program and teaches one of the graduate Thesis Studios and multiple graduate electives, including Graphic Design, Research and Making (Advanced Digital Fabrication), Video-installation Design, Place Analysis and Service-Learning. Since 2011, she often runs a graduate service-learning course that brings Master of Architecture and Master of Community Development students to teach design principles and techniques to elementary, middle school and high school students in Detroit.

When she is not teaching the service-learning course, Bernasconi strives to include service-learning projects and opportunities in her courses. In the past, she has collaborated with the Performing Arts department and the Detroit Mercy Theatre Company to assist with the scenic design, and looks for interdisciplinary collaboration when teaching and conducting research. She enjoys collaborating with faculty from the Master of Community Development, the Psychology program, the Mechanical, Civil and Environmental Engineering programs and the Mathematics program at Detroit Mercy.

In addition to her work at Detroit Mercy, Bernasconi is a member of the Environmental Design Research Association (EDRA) board of directors, and also serves as the chair for the EDRA Great Places Award committee. Through her work as an academic at Detroit Mercy and service to EDRA, and in her teaching and research, Bernasconi strives to educate towards, promote and enact ideas of equality, social justice and sustainability.

Bernasconi joined Detroit Mercy in 2009. She appreciates the mission-driven, value-based approach at the University, as well as the small class teaching and small group discussions with students at the School of Architecture. Sketching with students and desk-critiquing are her passions. In her "free time" she is a mother of four wonderful children, and wife to a dedicated husband.