Virginia Stanard
Associate Professor of Architecture and Community Development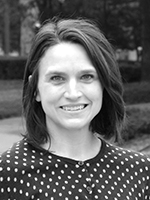 Contact Info:
Building:
Loranger Architecture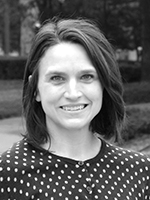 Areas of Expertise:
Urban Design
Community Design
Community Development
Civic Engagement/Civic Participation
Real Estate Development
Degrees
Master of Architecture, University of Michigan
Master of Urban Design, University of Michigan
Bachelor of Science in Architecture, University of Virginia
Biography
Virginia Stanard is an associate professor of Architecture and Community Development at University of Detroit Mercy's School of Architecture & Community Development. She is also a principal at City Form Detroit, a research-based, collaborative urban design practice that offers integrated expertise in urban design, community engagement and implementation through a people-focused, data-informed approach. Through her urban design practice and teaching, Virginia advocates for equitable development and communities that promote well-being and high quality of life. She teaches courses on urban design, community development and real estate development, as well as design studios that address a range of topics from neighborhood planning to public interest design to scenario planning. Virginia has implemented an interdisciplinary, collaborative and intertwined model of teaching, research and practice and is committed to fostering connections between academia, the community and professional practice.
In her current practice, Virginia has developed strategies toward sustainable communities at a range of scales and for a range of clients, including cities, philanthropic foundations, community development corporations and developers. Recent projects and initiatives include the Chadsey-Condon Neighborhood Skate Park, the Eastern Market Neighborhood Framework Plan and a number of linked projects anchored by Detroit's Mack Avenue, including the Mack Avenue Corridor Development Plan, Mack Lot and Mack Avenue Strong Neighborhoods Plan. In her previous experience, Virginia was an urban designer at the Detroit Collaborative Design Center, and before that, she practiced architecture and urban design in Boston and Washington, D.C.
Her design and research have been published in the edited book, Teaching and Designing in Detroit: 10 Women on Pedagogy and Practice, and journals, including Community Development and International Journal for Community Well-Being. She has exhibited work in the 2019 Detroit Design 139 Inclusive Futures Exhibit and at the University of Virginia. Previously, she was the director of the Master of Community Development Program for seven years and served on the Board of Directors of the Community Development Advocates of Detroit and the Association of Community Design. Virginia received her Master of Architecture and Master of Urban Design with Distinction from the University of Michigan and her Bachelor of Science in Architecture from the University of Virginia. She was a 2017-18 Innovative Community Engagement Fellow with the Community Development Society.