James Leach
Assistant Professor of Architecture and Community Development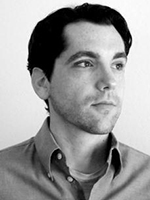 Contact Info:
Building:
Loranger Architecture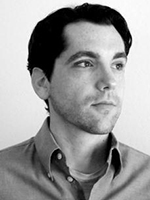 Areas of Expertise:
Architectural Design
Integrated Building Technologies
Climate Action
Net-Zero Design
Degrees
M. Arch., Iowa State University
B.F.A., University of Iowa
Biography
James has experience teaching architecture students of all levels — in design studios and in building technology courses — with emphases on sustainability, building structures and materials and construction. His areas of research include the pedagogy of design and technology instruction, as well as applied research, investigating architectural materials, fabrication, assembly, and performance while working on community-engaged design and construction projects in Detroit communities as a co-founder of Demonstrate Design Works.
James' education in fine art, design and architecture has given him exposure to a multitude of creative approaches and has instilled in him an interdisciplinary mindset. James takes a balanced approach to making, valuing the haptic feedback and intuitive directness of 2D and 3D physical tools, as well as the analytical power and fabrication capabilities of advanced digital tools. His approach to teaching is integrative — incorporating building technology considerations into design studios while embracing these issues as design generators. In his teaching of technical topics, he emphasizes the interrelated nature of the traditionally segregated realms of building construction, structures and environmental systems.