Claudia  Bernasconi
Director, Master of Architecture Program
Associate Professor of Architecture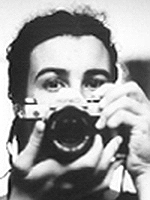 Contact Info:
Building:
Loranger Architecture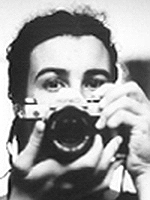 Areas of Expertise:
Design Studio
Degrees
Post-professional Master in Design from the La Sapienza University in Rome, Italy
M.Arch University of Roma Tre
BSA University of Roma Tre
Biography
Claudia Bernasconi, Associate Professor of Architecture, received her B. Arch and M. Arch at the University of Roma Tre in Rome, Italy and her Post-professional Master in Design from the La Sapienza University in Rome, Italy. She has worked as exhibit designer, graphic designer, and scenic designer and is a registered architect in the European Union.
Her research interests encompass urban landscape perception, environmental aesthetics, and transportation aesthetics. She worked on sponsored research in connection to automated people mover perception, walkability studies, urban landscape evaluation through eye-tracking technology, transit public opinion studies, and the use drones to map buildings. She also conducts research in connection with her teaching in the area of service learning.
Since 2011 she runs a graduate service learning course that brings Master of Architecture and Master of Community Development students to teach design principles and techniques to elementary, middle school and high school students in Detroit. She also teaches a graduate design studio and graduate seminar on video installation design and graphic design. She has collaborated with the theater department at Detroit Mercy and looks for interdisciplinary collaboration when teaching and conducting research. She enjoys collaborating with faculty from Mechanical, Civil and Environmental Engineering, Math, and Psychology in her research studies.
Bernasconi joined the University in 2009, and appreciates the small class teaching and small group discussions with students. Sketching with students is her passion. In her "free time" she is a mother of four wonderful children.