Steven Abell
Professor of Psychology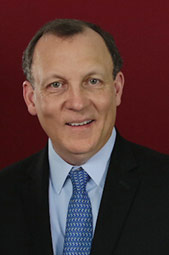 Contact Info: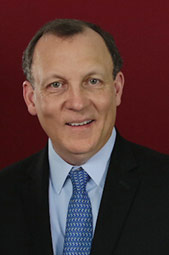 Contemporary Psychotherapy Theory and Practice
Personality Theory
Professional Training/Education in Psychology
Degrees
Ph.D., Loyola University Chicago (APA accredited program in clinical Psychology)
M.A., Loyola University Chicago
A.B., Columbia University
Biography
Steven Abell has been on the full-time faculty of University of Detroit Mercy for more than 25 years. During that time Abell served as associate director of the doctoral program in clinical psychology, was director of the master of arts program in clinical psychology, interim department chair and spent seven years as department chair of psychology. He was an elected representative from the College of Liberal Arts and Education to the McNichols Faculty Assembly, and has served on numerous other committees in his department, the College and University-wide.
Abell is board certified in clinical psychology by the American Board of Professional Psychology and is a fully licensed psychologist in Michigan. In addition to his work at the University, he is also active in institutional accreditation by serving as a member of the Peer Review Corps for the Higher Learning Commission. He joined the University in 1994.
 

Internships / Training

Predoctoral Internship in Clinical Psychology (APA accredited), Northwestern, Northwestern University Medical School

 

Courses Taught at University of Detroit Mercy

General Psychology
Abnormal Psychology
Personality Theory
Psychotherapy Practicum

 

Publications

bell, S. (2012). Lessons from Grace. Voices: The Journal of the American Academy of Psychotherapists, 48(3), 35-39.

Abell, S. & Dauphin, V.B., (2009). The Perpetuation of patriarchy: The Hidden factor of gender bias in the diagnosis and treatment of children. Clinical Child Psychology and Psychiatry, 14, 117-133.

Abell, S., Wood, W., & Liebman, S.J. (2001). Children's human figure drawings as measures of mental ability: The Comparative validity of three scoring systems. Journal of Psychoeducational Assessment, 19, 204-215.

Abell, S., & Schwartz, D.J., (1999). Fatherhood as a growth experience: Expanding humanistic theories of paternity. The Humanistic Psychologist, 17, 221-241.

Abell, S. (1998). The Use of poetry in play therapy: A Logical integration. The Arts in Psychotherapy, 25(1), 45-49.

Abell, S., Ornerier, R., & Nguyen, S.E. (1998) Intellectual evaluations of human figure drawings: An empirical comparison of two methods. The Journal of Clinical Psychology, 54 (6), 811-15.

Abell, S. (1998). The Lifelong preservation of the self: Integrating the contributions of Erikson and Kohut. The Journal of Aging and Identity, 3 (2), 87-98.

Abell, S., & Richards, M.H. (1996). The relationship between body shape satisfaction and self-esteem: An investigation of gender and class differences. The Journal of Youth and Adolescence, 25,691-702.

Abell, S., Watz, L. S., & Von Briesen, P.D. (1996). The intellectual assessment of children via human figure drawings: an empirical investigation of two methods. The Journal of Clinical Psychology, 52, 67-74.

Abell, S. (1995). The Cult of Personality. In J. Woods (Ed.) Magill's Ready Reference: Government and Politics, Vol.1 (pp. 477-482). Pasadena, CA: Salem Pres, Inc.

Abell, S. (1994). Child abuse and neglect: Prevalence, causes and solutions. In H. Delgado (Ed) Survey of Social Science: Sociology, Vol. 1 (pp. 218-224). Pasadena, CA: Salem Press, Inc.

Abell, S. (1994). Ageism. (a discussion of how children may actually be the primary victims of age discrimination in the United States). In J.K. Roth (Ed). Magill's Ready Reference: Ethics, Vol. 1 (pp 21-23). Pasadena, CA: Salem Press, Inc.

Abell, S. (1994). Sigmund Freud's contribution to ethics. In J.K. Roth (Ed) Magill's Ready Reference: Ethics, Vol. 1 (pp. 331-333). Pasadena, CA: Salem Press, Inc.

Abell, S. (1994). Soviet psychiatry: Ethical violations. In R. Davies (ed.) Magill's Ready Reference: Ethics, Vol. 3 (pp. 829-830). Pasadena, CA: Salem Press, Inc.

Abell, S., Heiberger, A.M., & Johnson, J. E. (1994). Cognitive evaluations with young adults using human figure drawings: An empirical investigations of two methods. The Journal of Clinical Psychology, 50, 900-905

Abell, S. (1993). Conversion, hypochondriasis, somatization, and somatoform pain (an article exploring psychodynamic explanations for these disorders). In J. Rodriguez (Ed.) Magill's Survey of Social Science: Psychology, Vol. 2 (pp.682-688).Pasadena, CA: Salem Press, Inc.

Bambery, M., &Abell, S. (2006). Relocating the nexus of psychotherapy and treatment: Thoughts on the contribution of Erich Fromm to contemporary psychotherapy. Journal of Contemporary Psychotherapy, 36(4), 175-182.

Dauphin, V.B., & Abell, S. (2010). Infinite adolescence: A psychoanalytic exploration of the tantalizing promises inherent in the singularity. The Psychoanalytic Review, 97(4),579-605. Hanley, S.J., & Abell, S. (2002). Maslow and relatedness: Creating an interpersonal model of self-actualization. Journal of Humanistic Psychology, 42 (4), 37-57.

Hibbard, S., Porcerelli, J., Kamoo, R., Schwartz, M., & Abell, S. (2010). Defense and object-relational maturity on Thematic Apperception Test scales indicate level of personality organization. Journal of Personality Assessment, 92(3), 241-253.

Jones, J. R., & Abell, S. (2016). Some contributions of contemporary psychodynamic models to the understanding and treatment of adult separation anxiety disorder. In C. Rivera (Ed.), Separation anxiety: Risk factors, prevalence, and clinical management. Hauppauge, New York: Nova Science Publishers (pages 67-90).

Kwon, J., Delaney-Black, V., Covington, C., Abell, S., Nordstrom-Bailey, B., Sokol, R.J.., & Ager, J. (2006). The relations between maternal expressed emotion and children's perceived self-competence, behavior and intelligence in African-American families. Early Child Development and Care, 176(2), 195-206.

Laurencelle, R.M., Abell, S., & Schwartz, D.J. (2002). The Relationship between intrinsic religious faith and psychological well-being. International Journal of Psychology and Religion, 12, 109-123.

Leibman, S.J., Porcerelli, J., & Abell, S. (2005). Reliability and validity of Rorschach aggression variables with a sample of adjudicated adolescents. Journal of Personality Assessment, 85 (1), 33-39.

Leibman, S.J., &Abell, S. (2000). The Forgotten parent no more: A psychoanalytic reconsideration of fatherhood. Psychoanalytic Psychology, 17, 88-105.

Leibman, S.J.& Abell, S. (2000). Reconstructing the sacred: Evolving conceptualizations of religious faith in psychoanalytic theory and practice. Journal of Contemporary Psychotherapy, 30, 7-25.

Leibman, S.J., & Abell, S. (2000). Wisdom. (an explication of the views of Erik Erikson). In P. Roberts (Ed.) Aging: A Multi-Disciplinary Perspective, Vol.2. Pasadena, CA: Salem Press, Inc (pages 793-796).

Lorincz, A. C., & Abell, S. (2011). Understanding neuroticism in emerging adulthood: Integrating the contributions of Erikson and Fromm. In R. G. Jackson (ed.) The Psychology of Neuroticism (pp.169-182). Hauppauge, New York: Nova Science Publications.

Richards, M., Abell, S., & Petersen, A., (1992). Biological development during puberty. In P. Tolan and B. Cohler (eds.) Handbook of Clinical Research and practice with Adolescents (pp. 21-44). New York: Wiley and Sons, Inc.

Rosenberg, A.D., Abell, S., & Mackie, J.K. (2005). An examination of the relationship between child sexual offending and psychopathy. Journal of Child Sexual Abuse, 14 (3), 49-66.

Schwartz, D.J., & Abell, S. (2003). A Consensus of the most instructive book-length accounts of mental abnormality. Teaching of Psychology, 30 (1), 63-65.

Taylor, A., & Abell S. (2003). The use of poetry in play therapy with adolescents. In L. Gallo-Lopez and C.E. Schaefer (eds.) Play therapy with adolescents. (pp.143-158). New York: Jason Aronson, Inc.2