Sarah Rowe
Assistant Professor of Psychology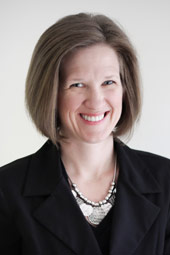 Contact Info: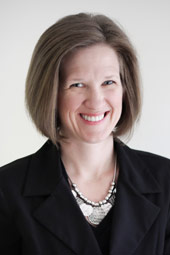 Degrees
Ph.D., School Psychology, Michigan State University
M.A., School Psychology, Michigan State University
B.A., Psychology, Taylor University
Biography
Sarah Stebbe Rowe is an assistant professor of psychology and a Nationally Certified School Psychologist (NCSP). Prior to joining University of Detroit Mercy in 2021, Rowe worked as a school psychologist and Multi-tiered System of Support (MTSS) coordinator in the metro-Detroit area for nearly a decade. Rowe earned her doctoral degree in School Psychology from Michigan State University. She teaches undergraduate and graduate psychology courses and supervises the field experience for first-year school psychology graduate students. Her research examines teacher's use of and attitudes toward universal screening and progress monitoring data within the MTSS model. Previous research and teaching awards include the competitive Society for the Study of School Psychology Dissertation Grant and Honorable Mention in the MSU AT&T Fully Online Course: Award of Excellence.
 

Publications

Schmitt, H.A., Witmer S.E., Rowe S.S. (2021). Relationships between text difficulty, comprehension instruction, and student engagement in social studies. Manuscript submitted for publication.
Rowe, S.S. (2019). Book review: Supervision in school psychology: The developmental, ecological, and problem-solving model by D. J. Simon and M. E. Swerdlik (2017, Guilford Press). Communiqué, 48 (2), 38.
Rowe, S.S. (2018). Book review: Transforming schools: A problem-solving approach to school change by R.C. Losoff and K. Broxterman (2017, The Guilford Press). Communiqué, 46 (7), 38.
Rowe, S.S., Witmer, S.E, Cook, E., daCruz, K. (2014). Teachers' attitudes about using curriculum-based measurement in reading (CBM-R) for universal screening and progress monitoring. Journal of Applied School Psychology, 30 (4).
Rowe, S.S. (2012). Reading intervention and assessment acceptability: A literature review. School Psychology Forum, 6 (3).
Rowe, S.S. (2012). A new kind of currency: Informational text literacy in elementary school. Communiqué. Bethesda, MD: National Association of School Psychologists.
Rowe, S.S. & Girard, K.S. (2012). Aimsweb. Test review for J. Salvia, J. Ysseldyke, & S. Bolt's Assessment in Special and Inclusive Education (12th ed.). Belmont, CA: Wadsworth, Cengage.
Stebbe, S.M. & Girard, K.S. (2011, Summer). Exploring informational text literacy skills in second grade. School Psychology: From Science to Practice.