Elizabeth Hill
Professor Emerita
Professor of Psychology (retired 2021)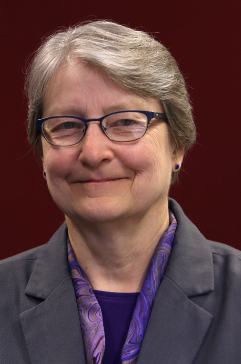 Contact Info: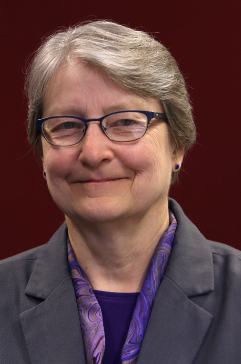 Degrees
Ph.D., Experimental Psychology, Tulane University
M.S., Tulane University
M.S., Louisiana State University
B.A., University of Michigan
Biography
Elizabeth Hill received her doctorate in Experimental Psychology from Tulane University. Hill teaches courses in research methods, statistics, biopsychology and gender differences. Her primary areas of research interest and activity focus on evolutionary and comparative psychology. She has investigated the interaction between biological and environmental factors in risk-taking behavior. In this research, Hill used evolutionary theory related to parental investment and life history strategies to conceptualize environmental factors, especially the impact of an unpredictable family environment. The areas of impulsivity, risky drinking and risk taking have been of most interest. She joined the University of Detroit Mercy faculty in 1997.
To learn more about her research, please visit: https://www.researchgate.net/profile/Elizabeth_Hill7.
 

Classes Taught at University of Detroit Mercy

Research methods
Statistics
Biopsychology
Gender Differences

 

Publications

Hill, E.M., Hunt, L., & Duryea, D. (2017). Evolved vulnerability to addiction: The problem of opiates. In T.K. Shakelford & V. Ziegler-Hill (Eds.), The Evolution of Psychopathology, (pp. 141-169). New York, NY: Springer Nature.

O'Keefe, K., Moore, I., and Hill, E.M. (2018). Cross-cultural social/behavioral research: Ethical principles and review processes. In C.C. Weisfeld, G.E. Weisfeld, & L.M. Dillon, (Eds.), The Psychology of Marriage: An Evolutionary and Cross-Cultural View, (pp. 283-305). Lanham, MD: Lexington Books.

Hill, E.M. (2013). An evolutionary perspective on addiction. In Peter M. Miller (ed.) Principles of addiction: Comprehensive addictive behaviors and disorders. San Diego, CA: Academic Press, p. 41-50.

Hill, E.M. & Monahan, M. (2012) Naturalistic observation in public settings: applying for Institutional Review Board approval. Human Ethology Bulletin, 27, 1-14.

Hill, E.M., Jenkins, J., and Farmer, L. (2008) Environmental unpredictability, future discounting, and risk taking. Journal of Socio-Economics, 37,1381-1396.

Ross, L.T. & Hill, E. M. (2002). Childhood unpredictability, schemas for future unpredictability, and risk taking. Social Behavior and Personality, 30, 453-474.

Hill, E.M. & Chow, K.L. (2002). Life history theory and risky drinking. Addiction, 97, 401-413.

Hill, E.M. & Newlin, D. (Special Guest Editors) (2002). Evolutionary Psychobiological Approaches to Addiction. Addiction, 97, (No. 4).

Ross, L.T. & Hill, E. M. The Family Unpredictability Scale: Reliability and validity. (2000). Journal of Marriage and the Family, 62, 549-562.

Ross, L.T. & Hill, E. M. (2000). Drinking and parental unpredictability among adult children of alcoholics: A pilot study. Substance Use and Misuse, 36, 609-638.

Hill, E.M., Ross, L.T., & Low, B.S. (1997). The role of future unpredictability in human risk-taking. Human Nature, 8, 287-325.

 

Conferences

Hill, E.M. (2017) Human research ethics guidelines revised: Important changes for 2018. Human Behavior and Evolution Society, Boise, ID.

Hill, E.M., Hunt, L., Caputo, V., & Mendonca, A. Cognitive bias assessment for mice: Sex differences. Animal Behavior Society, Columbia, MO, 2016.

Hill, E.M. & Becerra, L.A. Ultrasound response by nulliparous females. International Ethological Congress, Newcastle, UK, August, 2013.

Hill, E.M., Becerra, L.A., & Ventimiglia, M.R. (2012). Retrieval behavior of mice when pups have been exposed to fox urine. International Society for Developmental Psychobiology, New Orleans, October 2012. (Developmental Psychobiology, 54, 755).

Hill, E.M., Malcore, S., Wolak, D. An ecologically-relevant early-environment manipulation with inbred laboratory mice. Animal Behavior Society, 2011.

Hill, E.M, Malcore, S. & Burnett, V. Computer-aided coding of videotaped behavior. International Society for Human Ethology, Madison, WI, August 2010.

Hill, E.M., Villanueva, J. & Malcore, S. Teaching undergraduate research methods with videotaped mouse behavior. International Conference on the Teaching of Psychology, 2009.

Hill, E.M. Spontaneous maternal behavior of laboratory mice: Effects of early exposure to predator cues. International Society for Developmental Psychobiology, 2009. (Developmental Psychobiology, 51, 589).

Hill, E.M. & Malcore, S. Spontaneous maternal behavior of laboratory mice: Strain differences. Animal Behavior Society, 2007.

 

Grants

National Science Foundation: "Enriched Undergraduate Research Training Using Project-based Laboratory Courses" Elizabeth Hill, Ph.D., Principal Investigator (2007-2011).

The overall goal was to enhance the research training of undergraduate Psychology majors by providing opportunities for them to conduct empirical research projects in laboratory courses. We aimed to enrich the research training and thereby the critical thinking ability of undergraduates, through introducing project-based (inquiry-based) laboratory experiences. The specific objectives were to increase students' knowledge of research methods, critical thinking ability, confidence in computer use, and interest in research and graduate school. Two undergraduate laboratory courses, Biopsychology and Perception and Cognition, were developed, to be taken after completing traditional lecture courses in these content areas. In these courses, students begin with observing faculty-directed demonstrations then move on to engaging in whole-class projects designed by the instructor and finally to conducting small-group independent projects.

 

Organizations / Affiliations

Member of the editorial board of the journal, Evolutionary Psychology: An International Journal of Evolutionary Approaches to Psychology and Behavior