Mary White
Associate Professor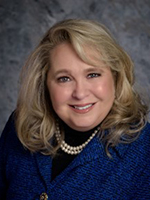 Contact Info: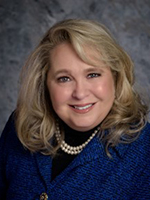 Degrees
Ph.D., Wayne State University 2010
MSN, University of Detroit Mercy 2002
BSN, University of Detroit Mercy 1998
RN, Associate's Degree Macomb Community College 1980
Biography
Dr. White has been on faculty at University of Detroit Mercy since 2002, teaching in all areas both in the McAuley School of Nursing and the College of Health Professions. Her teaching focus has been on medical/surgical nursing, advanced pathophysiology, and advanced pharmacology. In addition, Dr. White works as a certified nurse practitioner at the University Health Clinic and Birmingham Family Practice. She also volunteers at several free clinics.
Dr. White has published research on spirituality and heart failure, women and cardiovascular disease, and evidence-based practice in pediatrics. Her research interests involve spirituality and spiritual self-care for chronic illnesses.
Dr. White has been a city commissioner for the city of Huntington Woods for the last 16 years. She is in the process of forming a Huntington Woods Community Nursing Association to provide healthcare education and well being for the citizens of Huntington Woods.