Jaime Sinutko
Instructor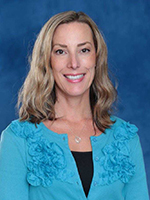 Contact Info: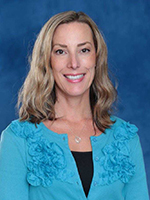 Areas of Expertise:
Pre-licensure BSN for Nursing Informatics
Online Research Dissemination for BSNc students
MSN Nursing Management and Leadership
Advanced Health Assessment in the Community
Capstone/Practicum
Community Wellness I with Clinical Instruction
Community Wellness I with Clinical Instruction
Nutritional Health Promotion
Degrees
Post-Baccalaureate Certificate in Health Information Management and Technology, University of Detroit Mercy
Registered Health Information Administrator (RHIA), American Health Information Management Assoc.
Ph.D. in Educational Leadership, Oakland University
Post-Master's Certificate in Higher Education Administration, Oakland University
Master's Degree in Nursing Education, Oakland University
Bachelor's of Science in Nursing, Oakland University
Biography
At Rochester College, in less than two years after hire, I led the new School of Nursing successfully through State of Michigan approval and CCNE accreditation for the online RN to BSN and on-ground generic BSN programs.
Chamberlain College of Nursing then expanded my business acumen as I launched a new campus model in Michigan. It was my privilege to lead an outstanding team and, together, we exceeded all of the college's expectations and benchmarks.
The McAuley School of Nursing at the University of Detroit Mercy ever expanded my knowledge and passion for high quality nursing education. I take great pride in the service that I have been able to provide to all faculty, staff, students, and graduates in every educational endeavor that I have undertaken.
 

Research Interests

Help Generation NeXt to Relax was presented on 1/4/18 at Colleague Development Days at Detroit Mercy with the assistance of Rachel Bennett, LMSW. Presentation Focus: Enrollment/Retention; Mission/Religion/Reflection/Service Learning Objective 1: Participants will be able to identify common signs of student stress. Learning Objective 2: Participants will practice some classroom stress reduction techniques.

NCLEX Improvement in a BSN Program manuscript as primary author with Dr Mitzi Saunders. Purpose: Identify BSN graduate perceptions of their nursing program to in-clude open-ended questions about NCLEX preparation or recommendations. Three focus groups held with 7 total attendees (3, 2, 2) from December to March 2017. Qualitative methods to analyze the data with the use of Atlas software to code, re-code and classify the data. IRB completed and seeking publication.

Human Trafficking I organized a CEU event for all of CHP (and other guests on/off campus) for 9/27/17. We had guests from Homeland Security, Sanctum House, and a human trafficking survivor present. Dr Jean Gash and I hosted a Human Trafficking doc-umentary and panel discussion on 2/15/18 that had student and faculty guests from all three Detroit Mercy campuses. Lastly, Dr Theresa Wyatt and I completed a CEU article for Home Healthcare Now that was published October 2018 entitled, Eyes Wide Open: Home Health Care Provider Guide to Human Trafficking.

Medication Mathematics Competency and Confidence in Nursing Students article pending publication as secondary author to Dr Nadine Wodwaksi. The purpose of this case study is to compare the effects of two educational methods (face to face vs. self-directed learning module) of dimensional analysis on rapid and sustained learning of nursing students. The secondary purpose is to optimize the utilization and educational value of the online self-directed learning modules from the faculty perspective.