Nadine Wodwaski
Assistant Professor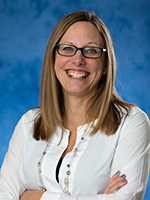 Contact Info: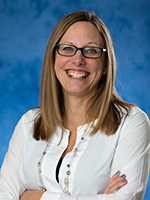 Areas of Expertise:
Emergency care
Maternal / Child Nursing
Med/surg
Cardiac Catheterization Lab
Degrees
DNP, Wilkes University
MSN-Ed, CNS, University of Detroit Mercy
BSN, Oakland Unviersity
Biography
Nadine Wodwaski, DNP, MSN-ed, RN, ACNS is a registered nurse/clinical nurse specialist. She has had the pleasure of caring for clients in the community and acute care setting. She has practiced in emergency, maternal child, med/surg, and the cardiac catheterization lab.
As an advanced practice nurse, she strives to improve healthcare through evidence-based practice at the individual patient and systems levels.
 

Research Interests

As an academician, Wodwaski has elected to focus on caring behaviors and emotional intelligence in her research. Promoting expressive caring is a worthy and even an important aim, achievable by focusing on nursing students' emotional intelligence with their caring behaviors.