Molly McClelland
Professor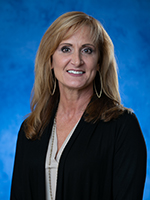 Contact Info: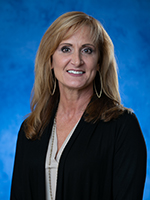 Areas of Expertise:
Nursing
Advanced Practice Nursing
Multidisciplinary Collaboration
Degrees
Ph.D., Wayne State University, 1997
Master of Science in Nursing, Wayne State University, 1993
Bachelor of Science in Nursing, Indiana Wesleyan University, 1988
Biography
I have been a nurse since 1988. I hold Bachelor of Science in Nursing (BSN), Master of Science in Nursing (MSN) and Ph.D. degrees. I am certified as an Adult Clinical Nurse Specialist (ACNS-BC) and as a Medical Surgical Nurse (CMSRN). I have eight years of ICU experience both in Neurology/Neurosurgery and Medical Surgical ICUs. I have worked as a Clinical Nurse Specialist establishing and coordinating a multidisciplinary gastrointestinal cancer clinic at a major teaching and research hospital. I have been a nursing professor for 11 years and teach at both the undergraduate and graduate level.
Additionally, I am currently the clinical supervisor for online Clinical Nurse Specialist students and oversee a plethora of clinical situations throughout the United States. I have also served as the editor for a medical surgical nursing journal — MedSurg Matters! — for five years (2013-18) where I fielded and edited articles and case studies pertaining to medical-surgical nursing issues.
In my spare time (what little there is of it), I enjoy gardening and caring for my koi pond. I like to exercise. My husband and I also enjoy sailing and working on our very old sail boat.
 

Research Topics of Interest

Health promotion and risk reduction
Vaping
Chronic disease management (including obesity, diabetes, high blood pressure and elevated cholesterol)
Multidisciplinary collaboration (Nursing and Engineering students) and assistive technology development