Raúl Echevarria
Adjunct Professor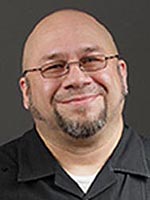 Contact Info:
Building:
Warren Loranger Architecture Building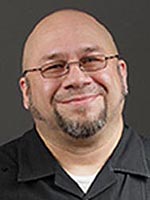 Areas of Expertise:
Social Justice
Community Organizing
Community Development
Social Action
Philosophical Ethics
Degrees
M. Div (Candidate), Ecumenical Theological Seminary
Biography
Raúl Echevarria is a community development practitioner with more than 20 years of experience, primarily in Humboldt Park, a historical Puerto Rican community in Chicago, Il. Raúl is currently employed as the Director of Land Use and Economic Development at Urban Neighborhood Initiatives, a local non-profit in the Latino/Hispanic community of Southwest Detroit.
Echevarria is also a student at Ecumenical Theological Seminary in Detroit pursuing a Master of Divinity degree. His long term goal is to be ordained as a pastor and facilitate the formation of faith communities that utilize action and reflection as their model for ministry. He approaches his work by uniting theories centered on community building/development with theologies based on the liberation of the oppressed, social justice and decolonization.
Echevarria has been married to Ana for 16 years, and they have two adult children, Jazzmin and Nicholas. The family resides in Wyandotte.
 

Areas of Interest for Research

Authentic Community Engagement

Organizational Development

Land Use