Clarke Lewis
Adjunct Professor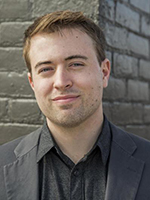 Contact Info:
Building:
Warren Loranger Architecture Building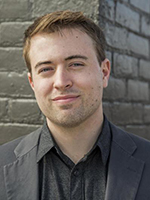 Areas of Expertise:
Real Estate Development
Architecture
Community Development
Degrees
Real Estate Development Certificate, University of Michigan
Master of Architecture, University of Michigan
Bachelor of Arts in Architecture, Kent State University
Biography
Clarke Lewis is a Senior Development Manager at The Platform, a Detroit-based real estate development company. Having grown up in Pittsburgh, Clarke always felt a connection to undervalued rust belt cities. His development career started with a simple class project at the corner of Woodward and Baltimore in Detroit. With his then classmates, and future colleagues, the three put together the Baltimore Station project. "Our $1 million project proposed in class, quickly turned into a $40 million, multi-phased development," said Lewis.
Prior to The Platform, Clarke was a Founder at Pivot Real Estate Services and worked at Peter Allen & Associates and McIntosh Poris & Associates. He was featured as a Crain's Detroit Business 20 in their 20s.