Karen Brown
Adjunct Professor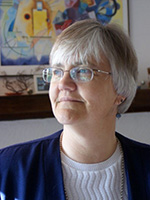 Contact Info:
Building:
Warren Loranger School of Architecture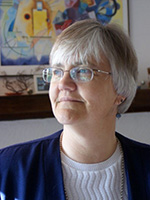 Community Economic Development
Organizational Development
Grant Writing
Degrees
BA Philosophy, University of Detroit Mercy
Certificate in Community Economic Development, Pratt Institute
Certificate in Cooperative Management, University of Wisconsin
Biography
Karen C. Brown has taught in Detroit Mercy's MCD program since its inception. Currently she serves as a fund development officer in the City of Detroit's Office of Development and Grants. She is also the president of KCB Resources LLC, a consulting firm that specializes in grant writing and non-profit organizational development.
For more than 35 years, Karen has played key leadership roles in Detroit's non-profit sector. As a Senior Program Officer at Detroit LISC, she managed the Detroit Community Development Funders' Collaborative and its capacity building programs. Karen also served as Executive Director of the WARM Training Center, Creekside Community Development Corporation and Deputy Director of the Warren Conner Development Coalition. She has played multiple board leadership roles with local and national non-profits, and currently serves as treasurer of the National Women's Martial Arts Federation. She is the proud mom of two adult daughters and loves living in Detroit's Greenacres community.