Featured News
news
November 21, 2023
November 20, 2023
November 18, 2023
November 17, 2023
November 17, 2023
See More News
Be the best you through service learning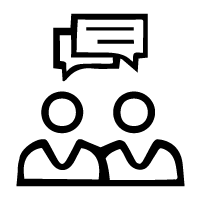 Do you have an idea for a story?
We love to share information about a new program or event, or the success of a student, faculty or staff member. Let us know the basics on this form below and we will take it from there. Submit your story.
Detroit Mercy in the News
Jerica Williams is the new normal at Detroit Mercy men's basketball
WXYZ Channel 7 | Nov. 3, 2023
The Titans are about to start a new season with a new coach and it's a new look. For the first time in program history, Detroit Mercy men's basketball has hired a female assistant coach.
Popular children's book series is being performed as a musical in Detroit
WDIV Local 4 | Oct. 18, 2023
The story of "A Year with Frog and Toad," based on the series by Arnold Lobel, takes place over a year, with Frog and Toad going through the seasons and celebrating various holidays. It's a fun adventure with relatable scenes, like Frog and Toad trying to figure out how not to eat all the cookies they just baked.
How an active shooter training is preparing future Metro Detroit nurses to respond to a crisis
CBS Detroit | Oct. 6, 2023
It was an opportunity to educate nursing students on their response to such a traumatic incident.
Macomb Community College, University of Detroit Mercy partner to address nursing shortage
Detroit Free Press | Oct. 3, 2023
The partnership will provide those with associate degrees in nursing an accelerated pathway to earn a bachelor of science in nursing degree in 12 months, with the first group starting in January.
First nurses accepted into new Macomb Community College, UDM program will get free tuition
Crain's Detroit | Oct. 3, 2023 
A new bachelor's degree nursing completion program offered by University of Detroit Mercy and Macomb Community College will provide free tuition to the first two cohorts.
New ranking puts University of Detroit Mercy at No. 2 in Michigan for colleges
Detroit Free Press | Sept. 13, 2023
UDM ranked No. 52 nationally, placing them as the second highest-ranking school in the state.
Alumni News
Detroit City Council to honor groundbreaking assistant coach
Mon, 20 Nov 2023

Jerica Williams is a trailblazer and is now being honored prior to the first men's basketball home game of the season. At the beginning of Detroit Mercy's men's basketball home opener Tuesday, Nov. 21, City Council Member Angela Calloway will present the prestigious Spirit of Detroit Award to Williams for her …
Board appoints 9 new trustees
Fri, 17 Nov 2023

University of Detroit Mercy (UDM) recently named nine leaders in healthcare, education, business, technology, architecture and mission work to its Board of Trustees, the University's governing body. "These new members — many of whom are alumni — bring years of leadership experience to Detroit Mercy and will help move the …