Featured News
July 07, 2022
Rev. Deidric Tupper, pastor of New Faith Temple Church of God in Christ and CEO of the New Faith Temple Community Development Corp., alongside his wife Natasha Tupper, founder of The Polished Institute, have dedicated their lives to the service of others.
July 01, 2022
The University's 26th president, Dr. Donald Taylor, began his tenure as leader of Detroit Mercy on Friday, July 1. Learn more about his vision for the University.
May 25, 2022
There were 1,512 people who earned degrees from University of Detroit Mercy, with more than 1,000 students participating in the four ceremonies at Calihan Hall on the McNichols Campus.
news
August 03, 2022
August 03, 2022
August 02, 2022
July 15, 2022
July 08, 2022
See More News
Be the best you through service learning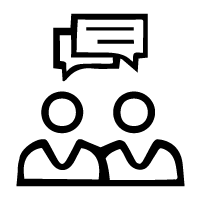 Do you have an idea for a story?
We love to share information about a new program or event, or the success of a student, faculty or staff member. Let us know the basics on this form below and we will take it from there. Submit your story.
Detroit Mercy in the News
Alumni News
Jesuit justice and ecology efforts are subject of talks Aug. 8 and 9
Tue, 02 Aug 2022

Jesuit Fathers Xavier Jeyaraj and Ted Penton will offer two brief panel presentations on Jesuit efforts in social justice and ecology from a global and national perspective followed by a discussion on the Detroit context. The first discussion is from 10-11 a.m. Monday, Aug. 8, both virtually as well as in-person in Room 139 of …
Get to know: The Tuppers, creating real community change
Thu, 07 Jul 2022
Throughout the years, two University of Detroit Mercy alumni have earned many different titles: pastor, entrepreneur, teacher, community leader, student. But "giver" has been the headline on nearly every article the two have been featured in, and for good reason. Rev. Deidric Tupper, pastor of New Faith Temple Church of …