Be the best you through service learning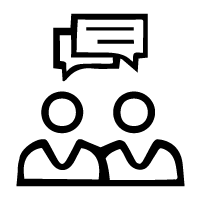 Do you have an idea for a story?
We love to share information about a new program or event, or the success of a student, faculty or staff member. Let us know the basics on this form below and we will take it from there. Submit your story.
Detroit Mercy in the News
Newsreel: UD Memorial Clock Tower dedicated in 1927 to 12 lost in WWI
Detroit News | May 28, 2023
The University's clocktower is featured in this newsreel of the dedication ceremony.
Detroit Mercy's Antoine Davis banks on a valuable NBA skill to make the league
Andscape | May 18, 2023
Second in the NCAA in career scoring, Antoine Davis guard didn't make the NBA's draft combine, but could help a team with his scoring skill.
Antoine Davis put on an absolute shooting clinic at the G League Elite Camp
Yahoo! Sports | May 14, 2023
Over two days at the NBA G League Elite Camp, Detroit Mercy guard Antoine Davis put on a shooting display and emerged as one of the top prospects

Detroit Mercy's Kara Wolfbauer exemplifies the student-athlete
CBS Detroit | May 3, 2023
Whether it's in the classroom or on the diamond, softball student-athlete Kara Wolfbauer has figured out a way to swing for success.
Students team up for 'Faces on Design'
WXYZ Channel 7 | April 24, 2023
Detroit Mercy Engineering and Nursing students engage in a year-long multidisciplinary, collaborative patient-centered project titled "Faces on Design" designed to improve the quality of life for people with physical disabilities.
Alumni News
Class of '23: Fourth sibling finishes long lacrosse tradition at Detroit Mercy 
Fri, 12 May 2023

To mark the graduation of the Class of 2023, Marketing & Communications is profiling several students who were nominated by staff and faculty for their contributions to the University and their potential to make a difference after graduation. Click here for more information about 2023 commencement exercises. Ryan Birney has a hard …
Class of '23: Law grad leaves corporate role to follow his dream
Wed, 10 May 2023

To mark the graduation of the Class of 2023, Marketing & Communications is profiling several students who were nominated by staff and faculty for their contributions to the University and their potential to make a difference after graduation. Click here for more information about 2023 commencement exercises. Even after rising to a …