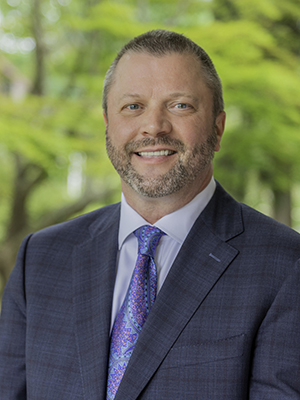 Donald B. Taylor, Ph.D., became the 26th president of University of Detroit Mercy on July 1, 2022.
Since 2014, he has served as president of Cabrini University, a private Roman Catholic University in Radnor Township, Penn., near Philadelphia, that provides undergraduate, graduate and post-graduate degree programs to more than 2,000 students. During Taylor's tenure as president, Cabrini ranked among the top 40 Most Transformative Colleges in the nation by Money Magazine based on the institution's "value add," an indicator to showcase schools whose alumni report high levels of success. In 2019, the University was also ranked as one of the Best Northern Universities by U.S. News & World Report's "Best Colleges Edition."
Taylor focused on strategic initiatives to strengthen the Catholic liberal arts education experience for the University's diverse population of undergraduate and graduate students while also focusing on partnerships and programs.
He transitioned Cabrini from a college to a university in 2016.
Taylor served as the chief executive at Cabrini following a 22-year career at Benedictine University in Lisle, Ill., where he served as Provost and Chief Academic Officer from 2008 to 2014.
Taylor was integral in the evolution of Benedictine University from a small, residential liberal arts college of 1,000 students to a comprehensive doctoral institution of more than 10,000 students with branch campuses in Springfield, IL, and Mesa, Ariz. He also helped plan and implement Benedictine's Global University, developing partnerships with prestigious universities in China and Vietnam.
---
Meet President Taylor in Spiritus
University Strategic Plan
Economic and Community Impact