Taking Detroit Mercy to the next level of excellence

New enhancements planned for the McNichols and Riverfront Campuses will make the University even more attractive to high-achieving students who want a Jesuit- and Mercy-inspired education.
Funding for this work will come from three sources: bonds, loans and alumni donations. On Dec. 31, 2019, the University concluded its Build a Boundless Future Campaign. Supporters contributed nearly $115 million to this record-breaking campaign, which gives institutional leadership confidence that future fundraising efforts will prove successful.
Campaign Goals
Student Union Plaza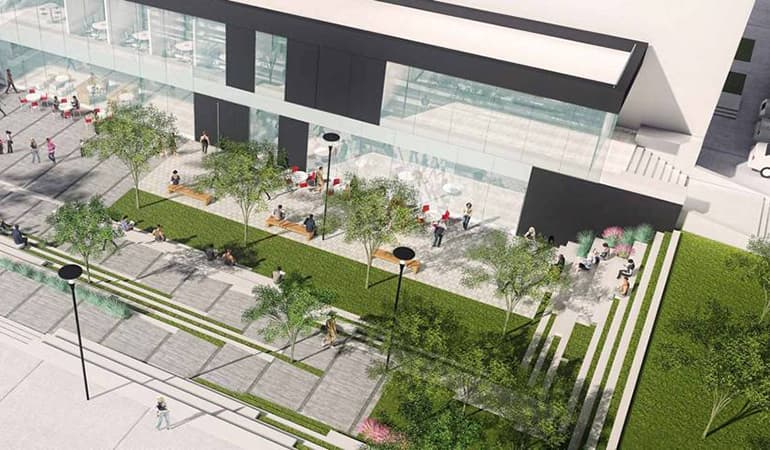 Renovation plans again place the Student Union at the center of student life on campus. Creating a home for all student-centered services from admissions and financial aid to student life offices, the new Student Union will offer a one-stop-shop for students and their families as they consider a Detroit Mercy education.
Our Goal: $7.25 Million
Athletics Road to a Championship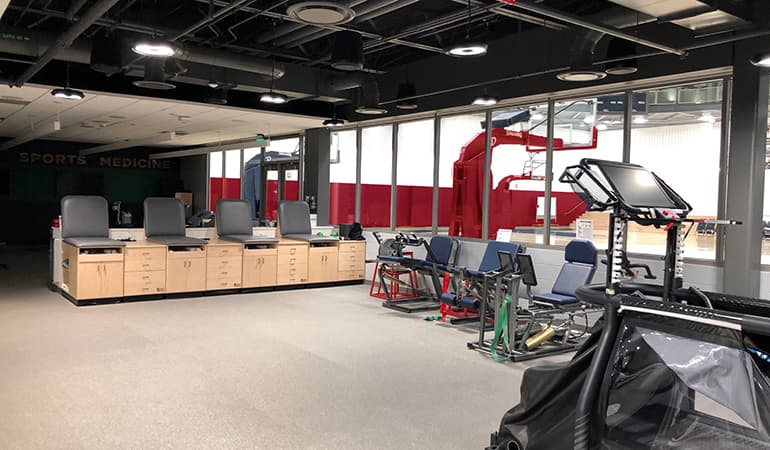 Road to a Championship  — Our vision will attract world-class athletes to the University and put the institution on the national stage once more as we focus on sports medicine, Calihan Hall, athletic housing and dining, multi-media rooms and coaches' spaces.
Our Goal: $5 Million
School of Law Riverfront Campus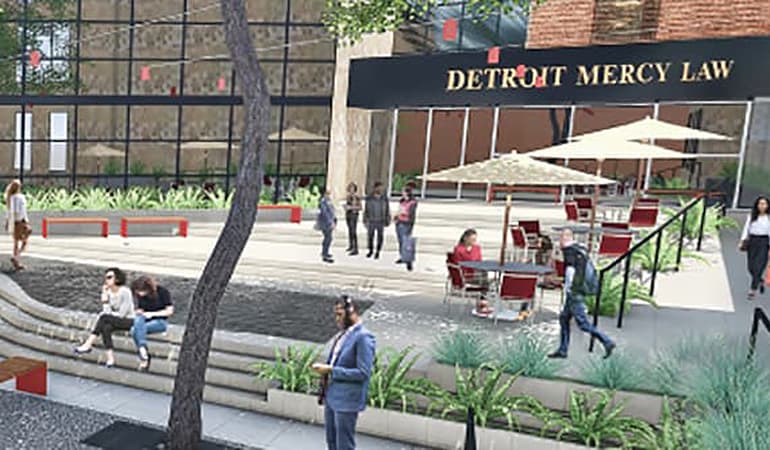 We want to infuse a new sense of energy, warmth and pride to the campus, attract and retain the most promising and diverse students, and expand the resources available to our clinics to allow us to better serve those in need in our communities.
Our Goal: $1.5 Million
Center for Communication Studies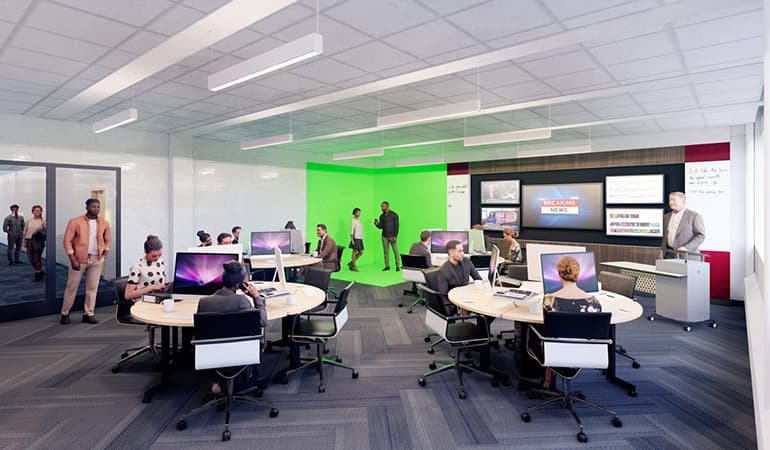 Reinvigorating the Communication Studies program begins by bringing students into one vibrant center on the garden level of the Briggs Building. The hub will provide new and emerging technology for the communication studies, as well as video and audio labs where students will practice their skills on industry-style equipment.
Our Goal: $1.5 Million
Athletics Titan Field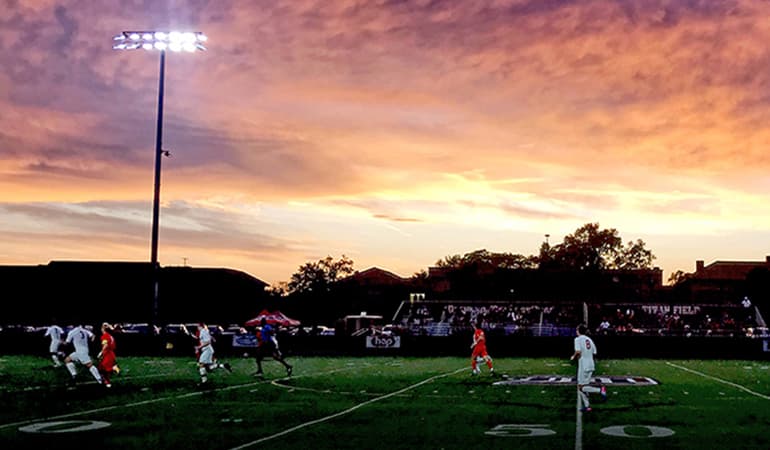 The Titan Field Campaign is an investment in our student-athletes, in our athletics program and, importantly, in the neighborhood. The effects of this seemingly small project will be felt far into the future.
College of Engineering & Science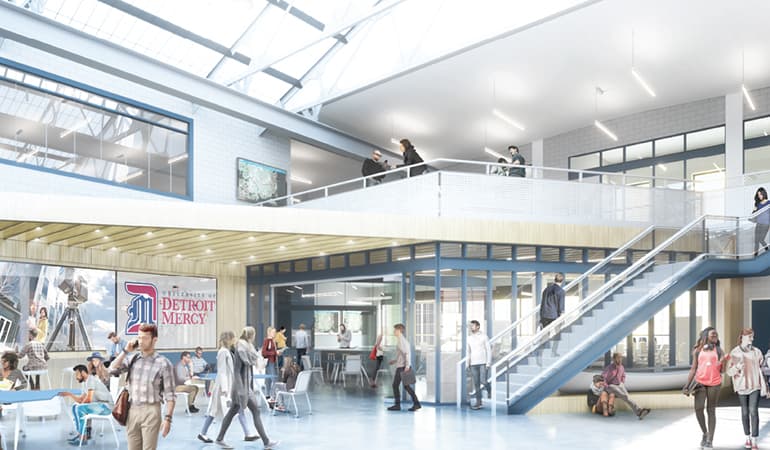 Detroit Mercy has long been a leader in educating thoughtful engineers for tomorrow. We must now adapt our older facilities to reflect the quality of our programs and level of engagement we provide to facilitate truly transformational student experiences.
Our Goal: $4 Million
The STAR Center (CHP-MSoN)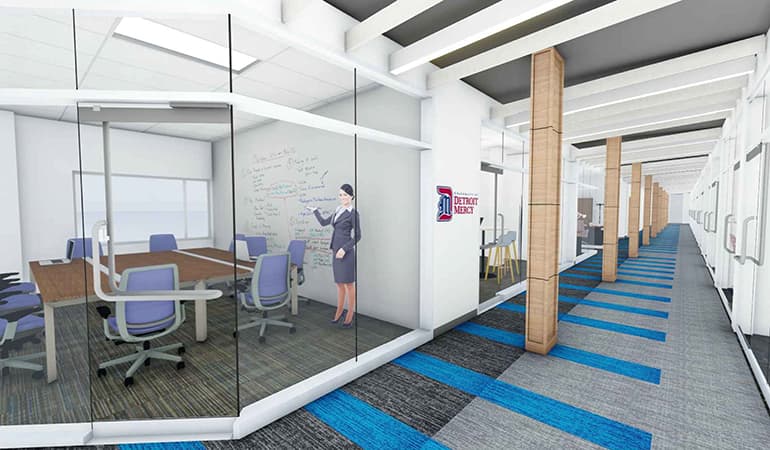 Detroit Mercy's College of Health Professions & McAuley School of Nursing have always been leaders in healthcare education. Our plans for a Simulation, Technology and Research Center will usher in a new era of collaborative, innovative teaching and learning.
Our Goal: $2.5 million
Places of Prayer & Reflection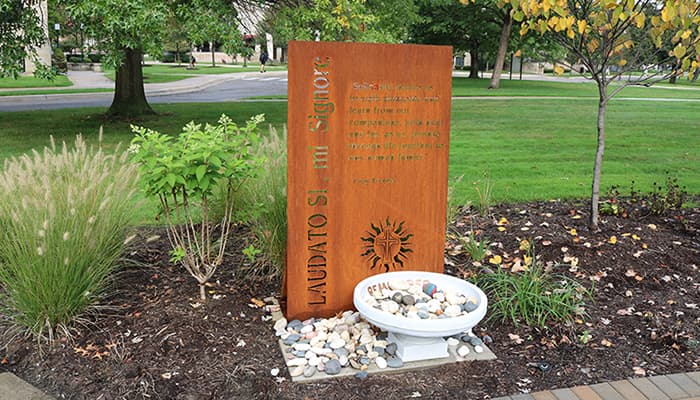 A campaign to embrace spiritual development at Detroit Mercy
As a Catholic institution rooted in Ignatian and Mercy values, University of Detroit Mercy is committed to its mission to educate the whole person, mind, body, and spirit. The heritage of both the Sisters of Mercy and the Society of Jesus invite us to become contemplatives in action. To provide our students with spaces for contemplation, the following projects are being proposed for the McNichols campus. They will be places where people of all faiths can be inspired by beauty to find peace within. These sacred spaces are essential to the cultivation of the spiritual life of our Detroit Mercy community.