Our goal: $2.25 million
Amount remaining: $1.75 million
In 2019, Detroit Mercy student-athletes played games at night for the first time in decades. The night games – and evening and early-morning practices – were made possible by a grant and the generosity of several donors who together raised $500,000 to install lights on Titan Field. It was the first step of a plan designed to raise Titan Field facilities to the level of our Division I athletics program. The Titan Field Campaign is an investment in our student-athletes, in our athletics program and, importantly, in the neighborhood. The effects of this project will be felt far into the future.
Every year, our seventeen Division I teams provide hundreds of student-athletes the opportunity to represent the school in the community and on the national stage. Truly, they are Titans.
"We have had many memorable moments with our home competitions in the past decade with Titans of all ages participating. Please help us upgrade Titan Field to continue the great legacy of Detroit Mercy Titans Track & Field."
—Track & Field Coach Guy Murray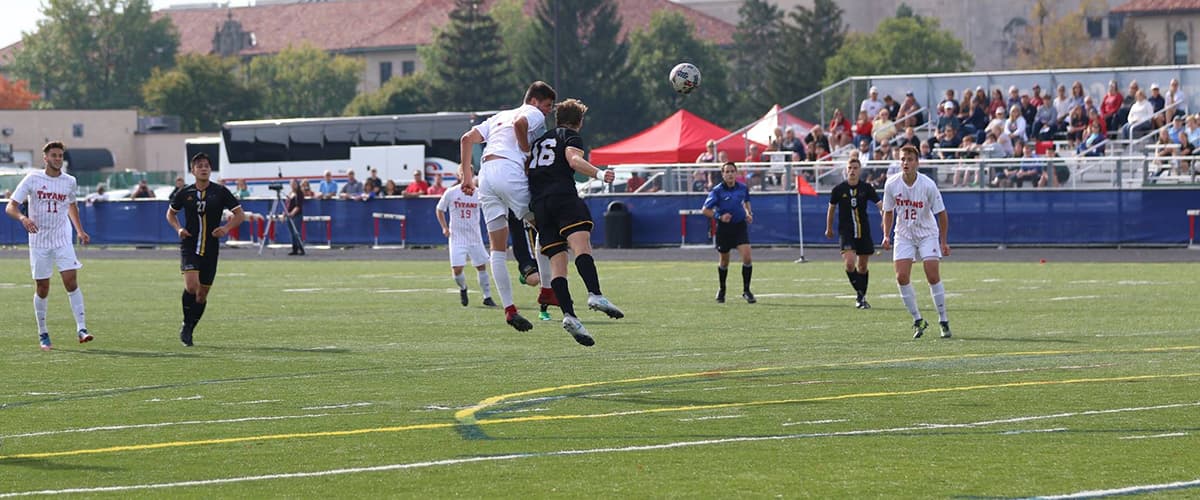 During business hours, contact
Edwin Servil
Director of Development,
Athletics Department
Phone: 313-942-9851
Email: serviled@udmercy.edu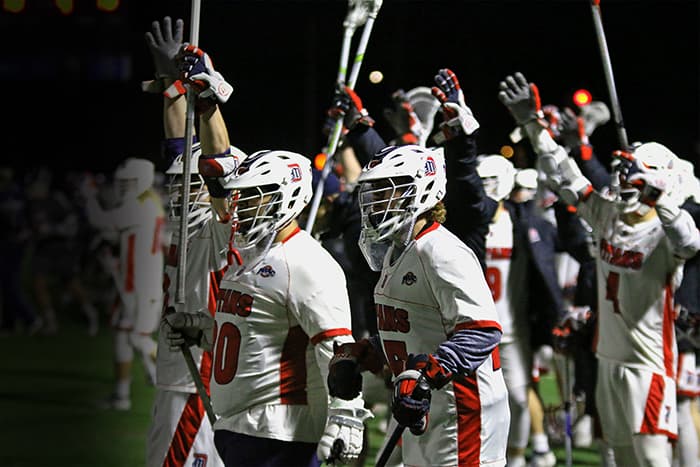 TURF UPGRADE
Our Goal: $750,000
Upgrading to a more modern turf will provide safer play for our athletes. It will become a field for local high schools who do not have a football field to call home.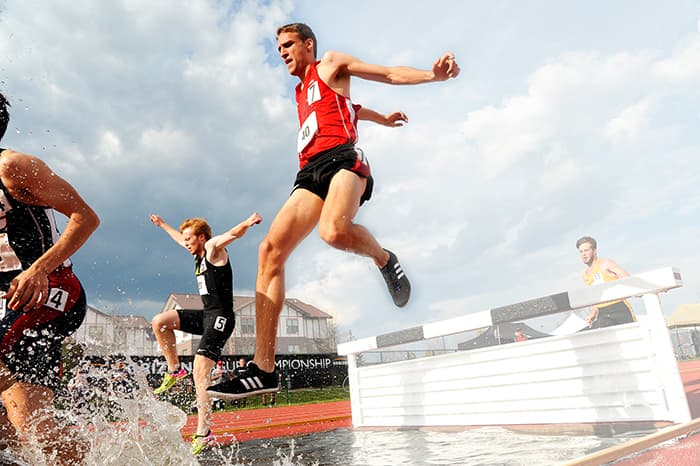 NEW TRACK
Our Goal: $500,000
A new track will mean better training and performance facilities place for athletes, other students and the community to come together throughout the day to exercise.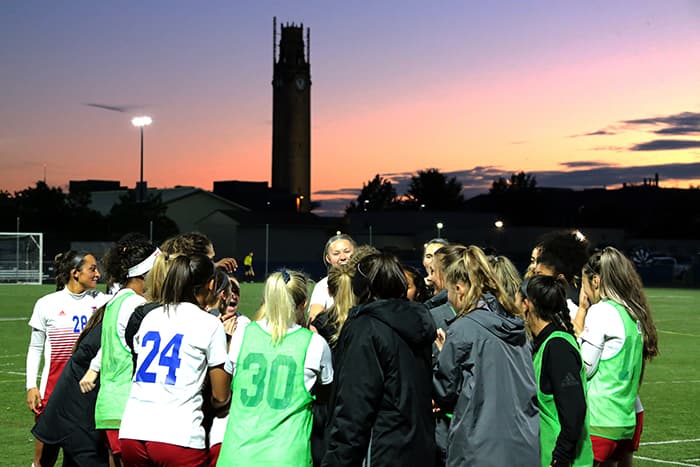 ENDOWED MAINTENANCE
Our Goal: $500,000
An endowed maintenance fund means the University can maintain the facilities in keeping with the University's storied athletic history and its boundless future.
" Our turf field is now over 10 years old and an upgrade would help our student-athletes stay healthy and perform at the highest level, and would also help us attract even better players in our pursuit of academic and competitive excellence."
—Men's Lacrosse Head Coach Chris Kolon
 

Volunteer Campaign Steering Committee

Co-chairs

Andrew Hayner '08
Hayner earned 12 varsity letters as a member of Detroit Mercy's cross country and indoor and outdoor track and field teams. He is a senior attorney at DTE Energy Company. He and his wife live in Detroit.

Eric Stanczak '93
Stanczak is a four-year letter winner and former captain of the baseball team. He is Quality Director, North America at General Motors Company and a current member of the Detroit Mercy Board of Trustees. He has three children and resides in Shelby Township, Mich.

Committee members

Steve Corder '98
A former member of the men's soccer team, Corder also served as assistant men's soccer coach and associate head coach from 1999-08. He is the assistant athletic director for NCAA Compliance at Detroit Mercy and sports supervisor for the University's men's and women's fencing programs.

Chris Czarnik '88, '04
An All-Midwestern Collegiate Conference pitcher for the Titan baseball team, Czarnik was also the sports editor for The Varsity News. He played professional baseball in the Atlanta Braves minor-league system, and succeeded Miller as the Titans head coach from 2000 until the program was discontinued in 2004. He is the chief development officer for Orchard Lake Schools, overseeing fundraising, alumni relations and marketing efforts.

Michelle Kendell '88
Kendell was a member of the University's first women's cross country and track teams and was co-captain of the women's cross country team for three years and a multi-varsity-letter earner. She has worked in sales and project management positions in the automotive industry and has shared her skills with several non-profit organizations. Her son Ben '19 also had a record-setting career as a runner here.

Sean P. Moran '93
A current member of the University's Board of Trustees, Moran is active with many local philanthropic organizations. He is an investment professional with Morgan Stanley. He lives in Bloomfield Village, Mich., with his wife and their four children.

Guy Murray '88
Murray is entering his 28th season at Detroit Mercy where he is director of the men's and women's cross country and track and field programs. A four-year cross country and track letter winner, he also earned several league and conference honors. Murray and his wife Patricia live in Redford, Mich., with their two children, one of whom, Kaitlin, is making her own mark on the University's running programs.

Chris Nemes '14
Nemes served as captain of the men's lacrosse team and a four-year recipient of the Athletic Director's Honor. He is an investment professional with Raymond James and is a director on the Detroit Mercy College of Business Administration's Alumni Board. He and his wife live in Northville, Mich.

Dan Savich '99
A member of the men's soccer program's only MCC Tournament championship team, Savich was also the assistant coach of the women's soccer team. He has worked for some of the largest tech firms in the world. He and his wife and three children live in Clinton Township, Mich.

Shireese (Statin) Watkins '00
Watkins was a member of Detroit Mercy's Women's Track & Field team, leading the Titans to four conference championships. She holds school records in the 60m, 100m and 200m (outdoor). She is an IT Specialist for the Department of Treasury.