Center for Sustainable Design & Smart Infrastructure
Share:
Civil & Environmental Engineering Center for Sustainable Design and Smart Infrastructure

University leadership has sought ways to address the challenge of adapting older facilities to the new technologies and methods of teaching that are relevant to today's students. Only a bold, comprehensive approach would yield labs and classrooms that will inspire prospective students and support faculty creativity. The College of Engineering & Science's Civil & Environmental Engineering Center for Sustainable Design and Smart Infrastructure will provide that inspiring space for studying the interaction between the built and natural environments.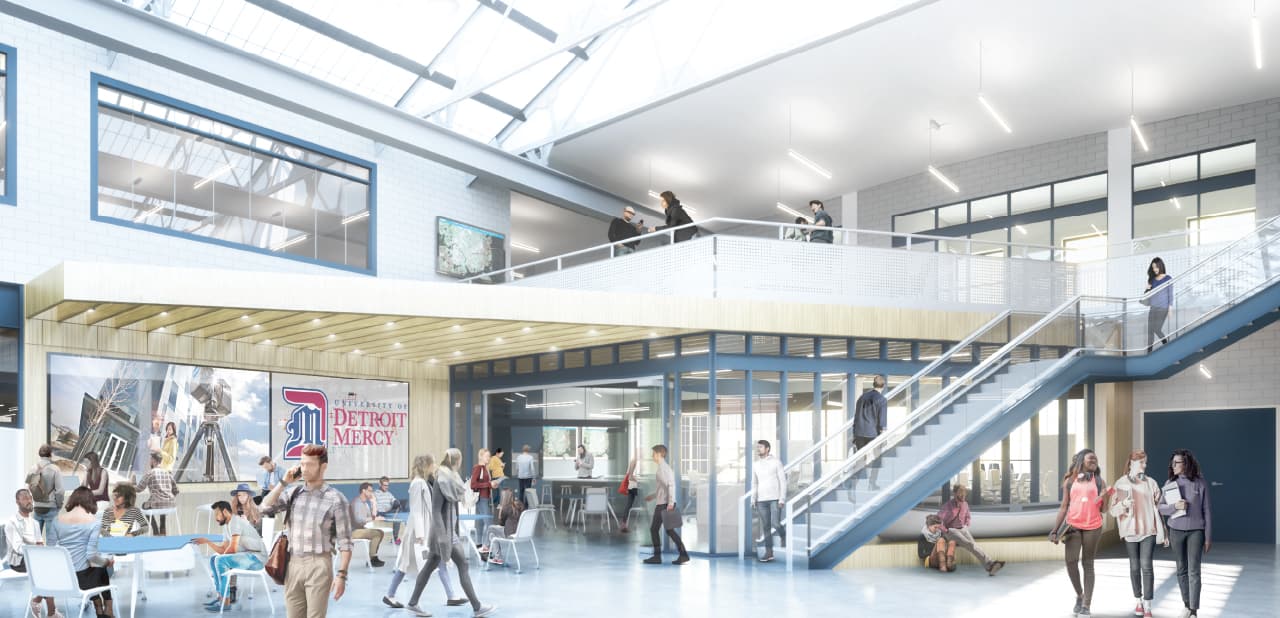 The overall project consists of renovating, expanding and improving the laboratory facilities used primarily by the Department of Civil, Architectural and Environmental Engineering. This Center will provide a place for integrated programming that encourages interdisciplinary projects and collaboration that will be a showpiece for prospective students, their parents and alumni.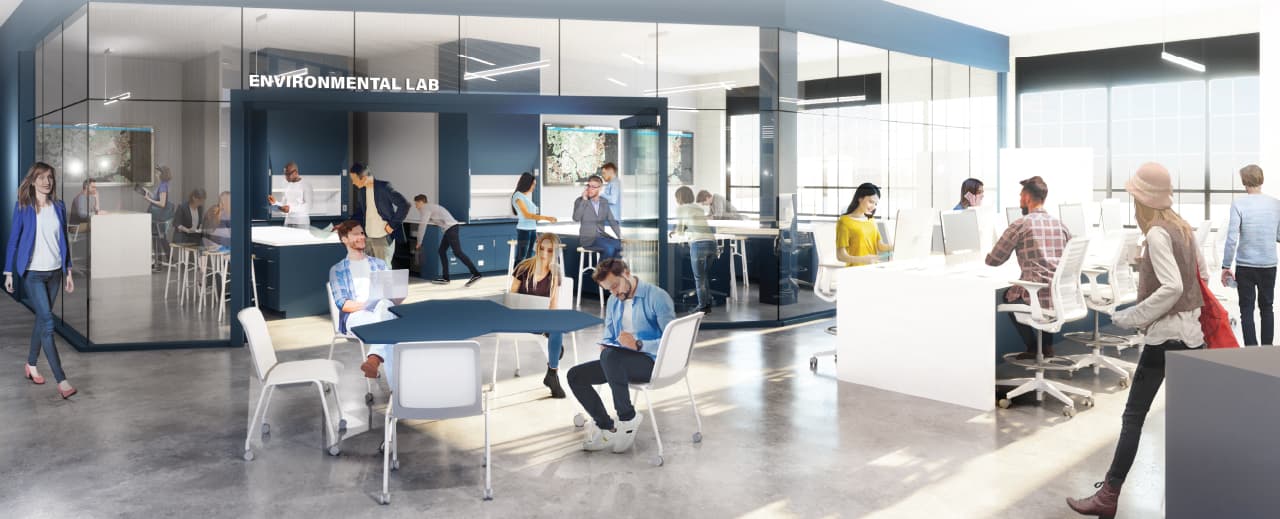 During business hours, contact
Mike Berryman
Director of Development,
Engineering & Science
Office: 313-993-3360
Email: berrymmj@udmercy.edu
Campaign Priorities
The Center
The College of Engineering & Science will transform the Civil, Environmental and Architectural Engineering area of the High Bay into an open, inviting and flexible area, fully activating the space for interdisciplinary opportunities relating to Sustainability and Smart Infrastructure. This space will provide an inspirational hub, creating a community of collaboration, engagement and communication among departments, faculty, staff and students, across the University, opening the doors to impactful interdisciplinary learning. Here, the curriculum comes alive as first-year students perform research with graduate students and faculty.
Introducing students to the magic of scientific experimentation as soon as possible opens countless possibilities for them. In our new Environmental Lab, students will use current technologies to investigate things like the composition of microbial communities, conduct water and air testing, analyze the effects of air pollution, model groundwater contamination and develop materials for Green Building applications.
The Student Engagement & Exhibit Space
The sense of community will be greatly enhanced by the repurposing underused mezzanine area into a space where students can meet to study, collaborate, exhibit and present projects.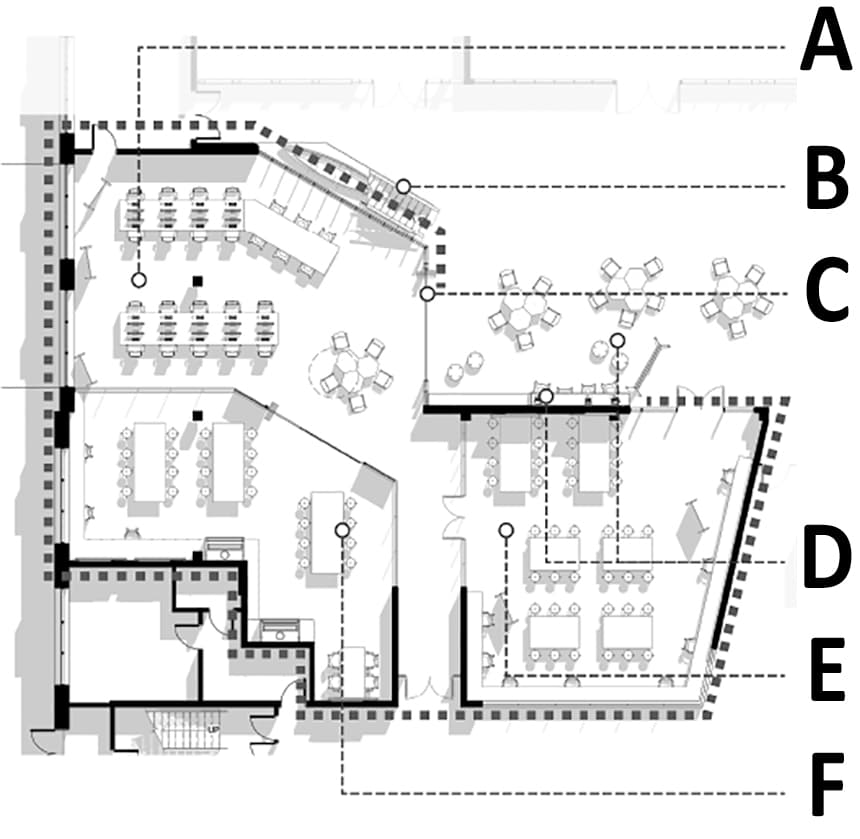 Photo Layout Key
A - New Open + Civil 'Hub' & Design Lab
Flexible, space for growth, space for additional/new technology and student access/engagement
B - New Stair to Mezzanine
Increase Student access/engagement
C - Glass Walls and Folding Entry
Brings natural light into the High Bay area. folding glass door allows program to extend into the High Bay. Civil Engineering is now on Display // Visual Connections // Transparency
D - Media Bar + Touch Down Area
Ability to present media // Informative // Interactive
E - Material Lab - 1,340 sq. ft.
F - Environmental Lab – 1,240 sq. ft.
Share: