Share:
A campaign supporting the next generation of healthcare education
Nurses and health professionals are becoming alarmingly scarce in the midst of Covid-19 burdens. Simultaneously, the need for health specialists to not only meet these challenges but to anticipate future needs in more technologically driven, virtual environments is increasing at unprecedented rates. As these industry pressures continue, the demand for work-ready employees is crucial, now more than ever. The College of Health Professions (CHP) and McAuley School of Nursing (MSON)'s mission is to bridge the gap between student learning and health system challenges while staying committed to compassionate care.
Our vision is to graduate the next generation of healthcare professionals who will lead the charge to transform individual and community health systems. The Simulation, Technology and Research Center (STAR) will connect faculty and community, provide for enhanced student programming and allow for increased use of innovative technology in a flexible environment. This Center will link our McNichols, Novi and Aquinas-Grand Rapids campuses to improve student, patient, community, and health systems outcomes throughout Michigan.
The STAR Center
The STAR Center at the Detroit campus will include four additional simulation rooms; two high-fidelity and multi-function rooms, a telehealth room and a high-tech flexible trauma/operating room, increasing simulation and collaboration space from 1,200 to 5,000 square feet. Additional renovations include a staffing wing, five additional conference rooms and two collaborative spaces.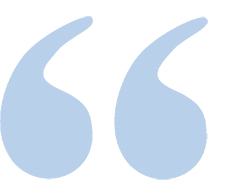 "Healthcare systems operate at a higher level of safety when their employees are both skills-competent and critical thinkers. We need a steady pool of graduates who are prepared and confident in their ability to anticipate and contribute in a team environment. To be successful requires a classroom experience of both real-life crisis and trauma situations using the latest artificial and virtual technologies. Detroit Mercy consistently exceeds expectations by educating healthcare professionals who can hit the ground running."
—Derk Pronger '94 Chief Operating Officer
Beaumont Farmington Hills
During business hours, contact
Kristine Hoover
Director of Development,
College of Health Professions
Office: 313-993-1669
Email: hooverka@udmercy.edu
Advancing our national recognition to attract the best students.
Improved infrastructure and innovative telehealth, virtual reality (VR) and artificial intelligence (AI) equipment will help us advance our national recognition to attract the best students. It will be the nucleus that links the urban, suburban, and rural patient environments at the McNichols campus, and our Detroit Mercy campuses at Novi and Aquinas-Grand Rapids. A connected simulation curriculum like this will scale learning to fit class sizes and meet virtual learning and teaching needs.
This center will move health professions education from traditional learning silos to collaborative models that address healthcare needs and crisis management in a safe, controlled setting. This shift has unlimited potential in developing the students we have, expanding the students we want and will set the standard in health professions education.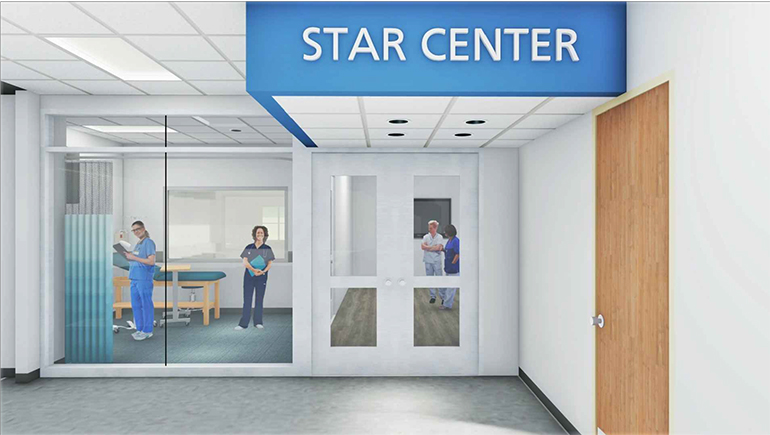 Strengthening Community and Partnerships
Another benefit of the STAR Center is that it will bring the community to campus with student learning groups increasing in the summer, more dual enrollment programs with high schools to inspire healthcare careers, more collaborative partnerships with health systems, and more health screenings and workshops to improve community health and wellness. 
Naming Options
Donors have the opportunity to name the entire STAR Center or sections of it beginning with gifts of $50,000. Those spaces include the Center, control rooms, a debriefing room, innovation labs, simulation labs, simulation laboratory wing, Hall of Honor, collaborative faculty wing and other collaborative spaces. Donors can also contribute to an endowed maintenance fund and equipment for the Center.
 

The STAR Committee

Co-Chairs

Derk Pronger '94 FACHE
Principal, Bewbush Healthcare Solutions
Chief Operating Officer for Munson Medical Center 2012-20

Nancy Susick '86 FACHE, RN
President, Royal Oak Beaumont

Members

Janet Baiardi '83 PhD, FNP-BC
Interim Dean & Professor, College of Health Professions & McAuley School of Nursing

Mike Dosch '87 CRNA PhD
Chair, Nurse Anesthesia, College of Health Professions & McAuley School of Nursing

Sarah Hein '15 FNP-BC
Henry Ford Health System, Founder MI Deaf Health

Rose Marie Held '57
Retired RN

Jessica Honig '20 MHSA
Palliative Administrative Specialist

Kristine Hoover '03 MA
Director of Development, College of Health Professions & McAuley School of Nursing

Shari Lambert '04 DNP, RN
Assistant Dean Clinical Instruction & Partnerships, College of Health Professions & McAuley School of Nursing

Brian Madison FACHE, FHFMA
President & CEO of The HCS Group

Christine Pacini '70 PhD, RN
Professor of Nursing & Dean Consultant to the Provost, College of Health Professions & McAuley School of Nursing

Ken Rates '14 MHSA, MBA
Michigan Medicine

Mary Anne Stella '67 MSN
Retired Director of Apheresis, American Red Cross

Denise Weiss '87 Ph.D., FNP, BC, AOCNP
Karmanos Cancer Center
Share: